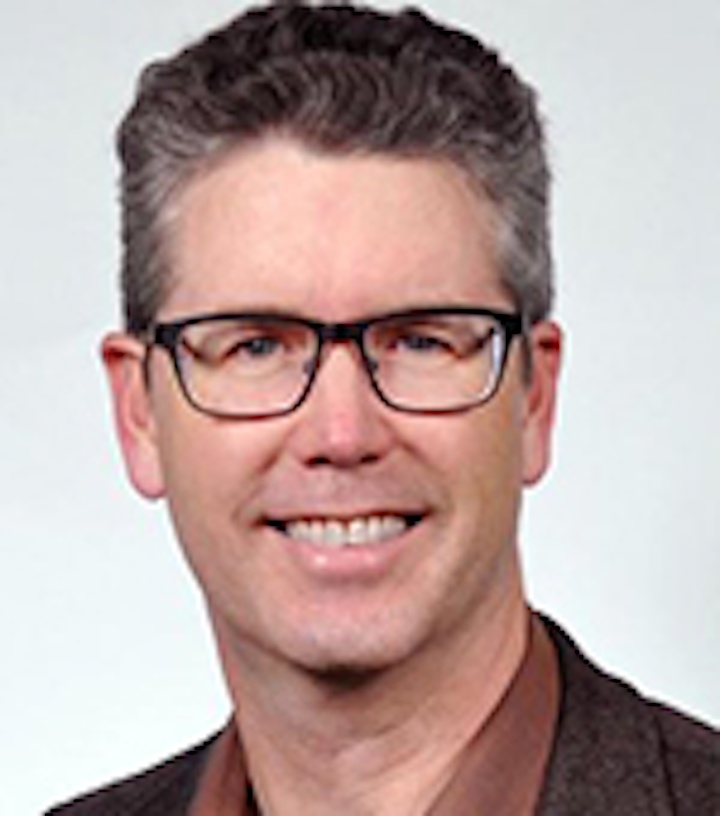 You can't have a major optical communications conference these days, it seems, without the announcement of a new optical transceiver MSA. For ECOC 2016, the new MSA is the 4WDM, which is basically the CWDM4 for longer distances. Specifically, it targets 10 km using the CWDM4's grid, plus 20 and 40 km based on the LAN-WDM grid. (The CWDM4's maximum specified reach is 2 km.) If you wanted to see what this might look like, Finisar has a QSFP28 it labeled the eCWDM4 for the 10-km spec and an eLR4 for 20 km. ("e" stands for "extended reach," not surprisingly.)
The 4WDM would have been upstaged by the long-awaited OSFP MSA, targeted at 200- and 400-Gbps Ethernet data center applications, but apparently the Arista Networks fronted group is still forming. The thought had been that there might be a "soft launch" in Dusseldorf; Oclaro had a mockup of the device and a transceiver cage ready to go in its booth with this thought in mind. I guess we'll just have to be a bit more patient.
Those disappointed in this development perhaps can console themselves in the knowledge that the QSFP Double Density MSA launched their initial specs on time – as in the first day of exhibits. The QSFP-DD targets the same data rates as what is expected from the OSFP group, albeit in a slightly larger form factor.
Elsewhere, RANOVUS demonstrated its multi-wavelength quantum dot laser/silicon photonics ring resonator transceiver technology and revealed it would be using PAM4 silicon from Broadcom in its 200-Gbps transceiver. RANOVUS touts the technology as capable of supporting 96 channels via a single laser. Saeid Aramideh, co-founder and chief marketing and sales officer, agreed that near-term applications would require significantly more modest channel numbers. The company is targeting 400 Gbps as well as 200 Gbps – the former certainly in the CFP8 form factor, and I would think encased in one or both of the OSFP/QSFP-DD form factors at some point as well.
I was told at the Lumentum booth that their half of the SWDM4 transceiver demo with Finisar was not just a carbon copy of the Finisar device but a completely separate development by the Lumentum team. I also was told that the company had shipped samples of their white box samples to lots of interested parties (see an example here). While I've thought that data center interconnect would be the main play for these products, the Lumentum folks believe that they also could see service in other metro edge applications as well as in "Open ROADM" type initiatives.