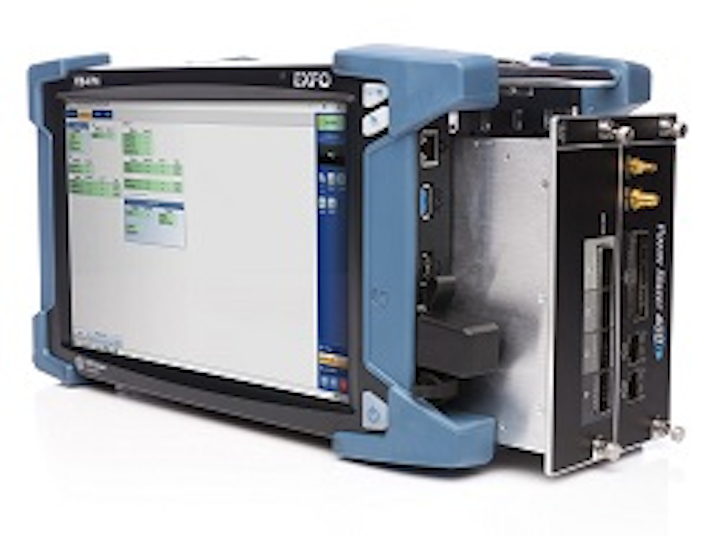 EXFO's FTBx-88400NGE offers a complete lab-to-field suite of 400G testing capabilities, including FlexE, advanced transceiver support, and 400GbE. The FTBx-88400NGE can be inserted into the FTB-4 Pro for the most compact 400G solution on the market, EXFO asserts.
Two FTBx-88400NGE modules can be slotted in the LTB-8 for what the company describes as the industry's only solution that can test up to 800G simultaneously.
Judge's Comment: "The FTBx-88400NGE Power Blazer is a very compact solution for advanced testing of new 400G technologies, including support for Flex Ethernet, 400G Ethernet and high-speed transceiver validation."
Click here to return to the 2018 Lightwave Innovation Reviews page.