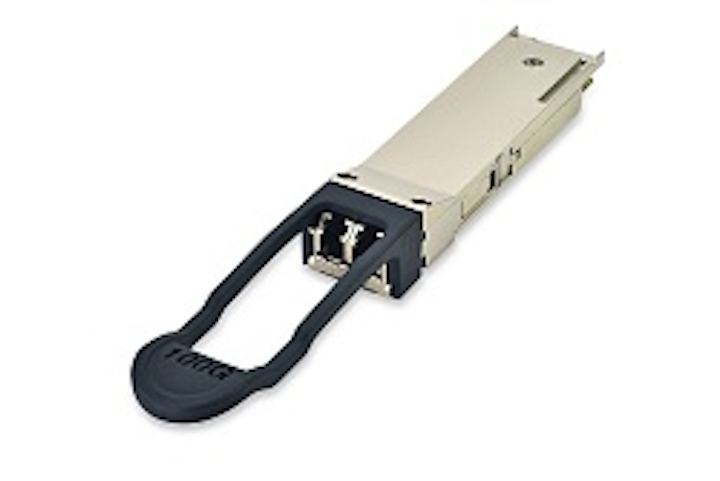 Finisar's 100G QSFP28 eSWDM4 transceiver offers extended data reach over duplex multimode fiber using Finisar's SWDM technology in a QSFP28 form factor.
The module enables network operators to re-use their existing fiber infrastructure, making it the most cost-effective fiber solution for 10G to 100G upgrades in enterprise data centers, Finisar says.
Judge's Comment: "Superb product - improving reach of multi-mode optics - the most power efficient connectivity solution. Based on cutting edge laser technology, pushing the boundaries of what is possible."
Click here to return to the 2018 Lightwave Innovation Reviews page.