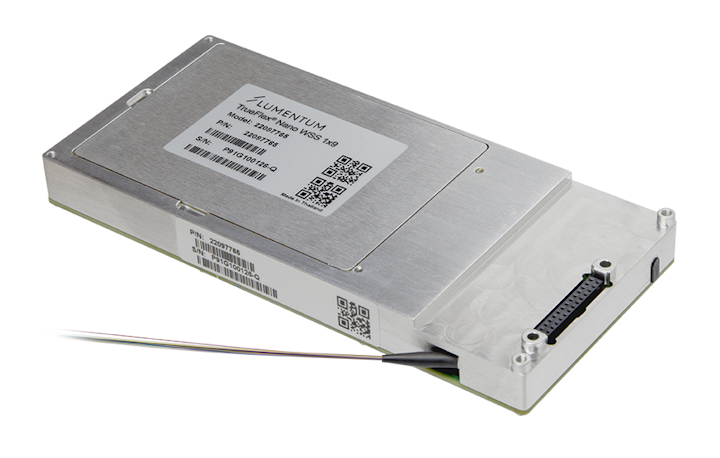 The Liquid Crystal on Silicon TrueFlex Nano 1x9 Wavelength Selective Switch is 42% smaller and needs less power than existing alternatives and is ideal for network edge and core applications, says Lumentum. The WSS delivers the field-proven, high-reliability performance of the company's Micro 1x9 WSS in a dramatically smaller device.
Network equipment manufacturers can leverage the TrueFlex Nano 1x9 to reduce the power consumption of their ROADM blades while increasing density.
Judge's Comment: "Good incremental improvement in packaging."
Click here to return to the 2018 Lightwave Innovation Reviews page.