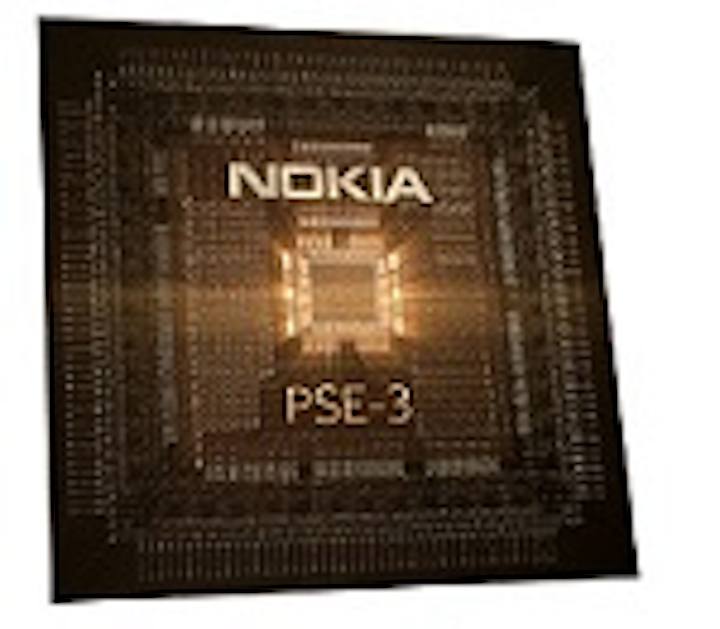 Nokia's Photonic Service Engine 3 (PSE-3s) leverages probabalistic constellation shaping to provide unprecedented spectral efficiency and brings fiber transmission capacity close to the Shannon Limit. Use of probabalistically shaped 64-QAM modulation enables consistent baud rate and channel spacing across transmission rates and applications. The technique thus simplifies network planning. The PSE-3s also offers programmable control of transmission rates from 100 Gbps to 600 Gbps across a range of applications.
The PSE-3s can offer as much as a 60% reduction in power per bit while offering as much as a 65% increase in fiber capacity, Nokia says.

Judge's Comment: "Infinitely variable capacity supported by constellation shaping is one of the key enablers in next gen transport network."
Click here to return to the 2018 Lightwave Innovation Reviews page.