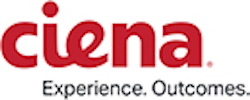 Ciena's Liquid Spectrum enables systems that are both scalable to meet today's bandwidth demands, and open and programmable to deliver the service performance required at any point in time.
It is a combination of fully instrumented, flexible optics and powerful software that enable operators to tune, control, and dynamically extract the most value out of their existing network investments.
Judge's Comment: "Liquid Spectrum is an excellent concept. Implementation of the concept with margin-mining makes the product the best in its kind."
Click here to return to the 2018 Lightwave Innovation Reviews page.