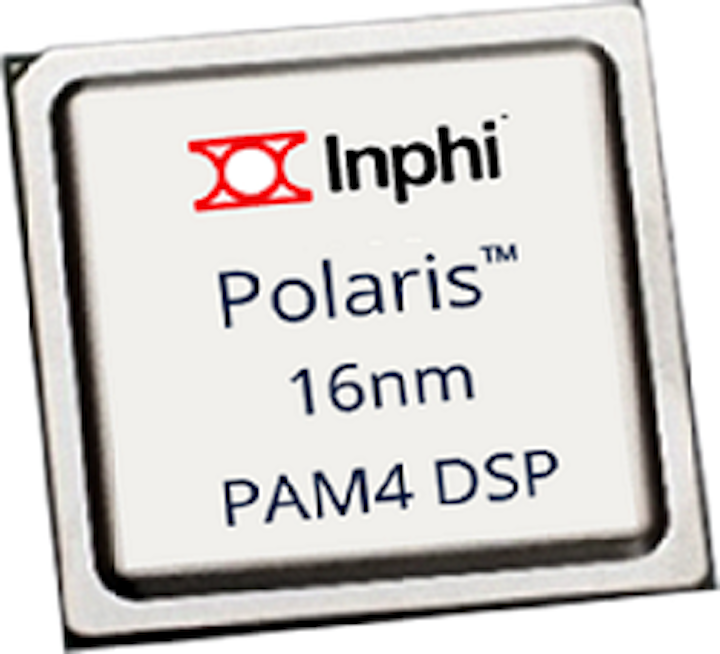 InPhi's 16-nm Polaris family of PAM4 PHY devices enable next-generation 50G-400G cloud deployments. The Polaris PAM4 DSP now includes 50/100/200/400GbE capabilities and supports an integrated driver to address demands for lower power and reduced cost over short-reach data center optical connectivity.
The integration of the EML and VCSEL driver as well as a companion linear TIA further reduces cost and slashes power.
Judge's Comment: "This product family is targeting a very critical market segment and is industry leading in its capabilities. A full solution set targeting a range of implementations."
Click here to return to the 2018 Lightwave Innovation Reviews page.