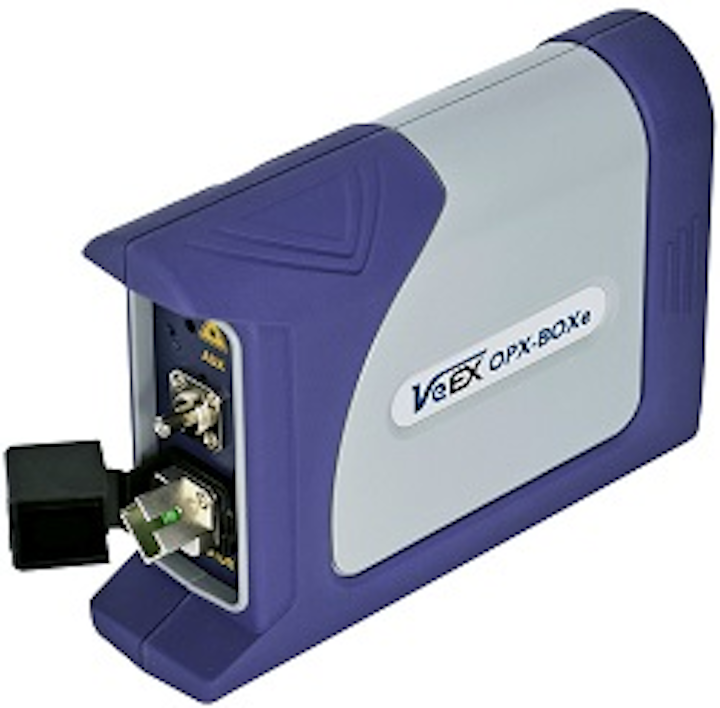 VeEX's OPX-BOXe is an ultra-compact OTDR designed to operate remotely in harsh conditions, hazardous environments, and in confined spaces where conventional OTDRs are cumbersome to use. Wireless (WiFi/Bluetooth) or wired (USB/Ethernet) connection between Windows, iOS, and Android devices running VeEX's Fiberizer™ software provides flexible control.
Judge's Comment: "VeEX's OPX-BOX Optical Time Domain Reflectometer is a very compact, portable device with various remote control and connectivity options using smart devices with apps operating on Linux/Android/iOS systems."
Click here to return to the 2018 Lightwave Innovation Reviews page.