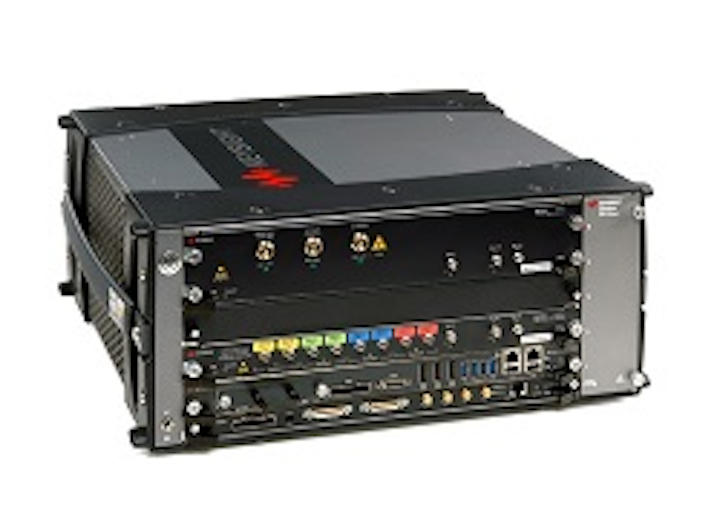 Keysight Technologies M8290A Optical Modulation Analyzer and High-Speed Digitizer Test Solution supports customer requirements for less rack space at same or increased performance at an affordable price.
In manufacturing, thanks to the modular approach of the optical modulation analyzer, there is no need to send the entire system to re-calibration. Modules can be very easily resubstituted during re-calibration and service, which increases uptime and therefore the yield of the manufacturing line.
Judge's Comment: "Compact test solution for next-generation coherent transceiver component for the manufacturing floor…with the feature to perform re-calibration of the equipment on module level to minimize service disruption."
Click here to return to the 2018 Lightwave Innovation Reviews page.