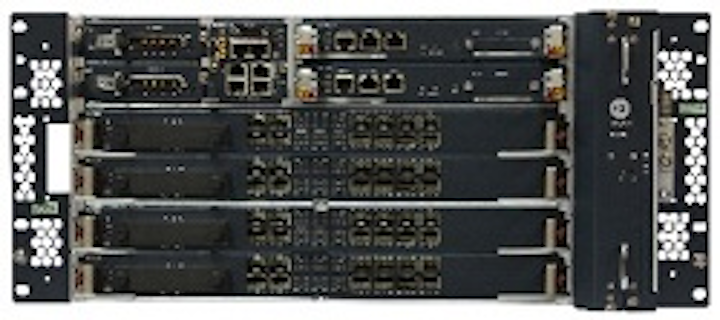 The Apollo OPT9904X was designed to extend the benefits of OTN switching to metro networks that can have fluctuating, variable demand. The expandable switching capability of the Apollo 9904X allows OTN switching to be added economically in 200-Gbps increments, up to 800 Gbps per shelf, for a pay-as-you-grow deployment. With the 9904X, networks can deploy OTN switching exactly where, when, and in the amount required for improved efficiency and flexibility.
Judge's Comment: "The ability to aggregate and switch traffic at the edge/closer to customers saves long link capacities."
Click here to return to the 2018 Lightwave Innovation Reviews page.