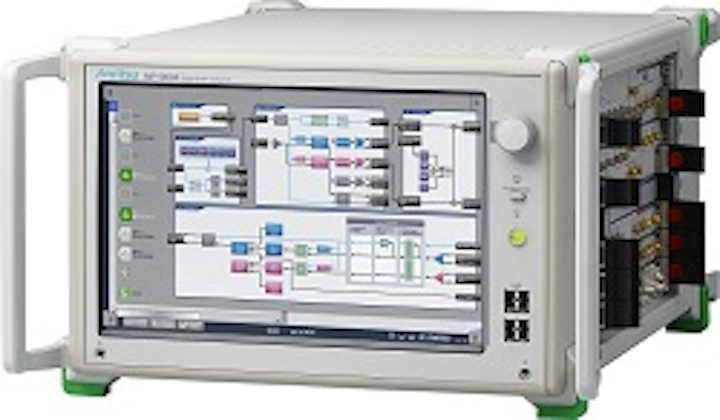 The Signal Quality Analyzer-R MP1900A is an eight-slot modular type, high-performance BERT with expandability. The instrument supports measurement applications through the installation of 32-Gbps multi-channel pulse pattern generator, error detector, and jitter/noise addition modules for signal integrity analysis of increasingly faster devices.
The built-in Link Training/LTSSM analysis function supports all-in-one measurement of high-speed network interfaces such as 200GbE/400GbE, and bus interfaces such as PCIe.
Judge's Comment: "The all-in-one design of the MP1900A supports R&D evaluations ranging from next-generation 200GbE/400GbE to PCIe interfaces, and integrating an Inter Symbol Interference option allows engineers to more easily and efficiently evaluate various link implementations."
Click here to return to the 2018 Lightwave Innovation Reviews page.