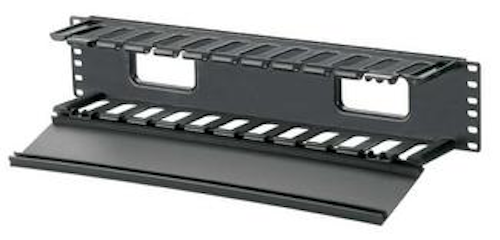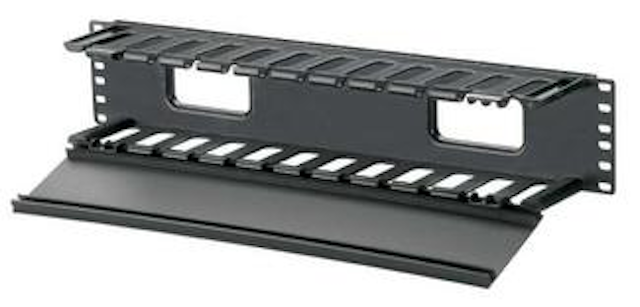 Patchlink manages fibre-optic, copper, and coax cables.
7 August 2003 London--Panduit Ltd has launched a new Horizontal Cable Manager Solution, Patchlink, designed to simplify the management of patch cables on EIA 19in racks or cabinets.
It features integral bend radius control fingers at the end of each panel to protect cables as they join the vertical pathway. Fingers are deep and flexible, with wide spacing to ease cable changes. The dual hinged cover opens upward or downward, offering easy access to the cable pathway without needing to remove it.
Patchlink is a made in a solid one-piece construction, easily installed in telecommunications rooms for the management of copper, fibre-optic and coax cables. A modular solution, Patchlink works with any Panduit Mini-Com patch panels, patch cords, vertical cable managers and racks.
The Panduit Network Connectivity Group develops network connectivity solutions including fibre optic and copper connectors and patch cords, communication outlets and raceway, communication rack, cable tie and cable identification systems.
The company says its products are a "critical portion" of a structured cabling system and represent solutions that directly support the performance, reliability, aesthetics and long term installed value of the entire networking infrastructure.