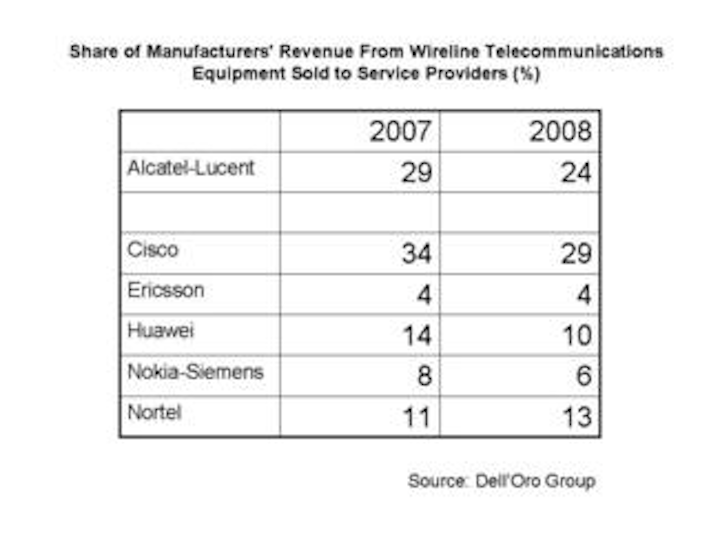 APRIL 16, 2008 -- Telecom service providers worldwide snapped up more than $36 billion worth of equipment to enhance their wireline networks in 2007, up more than 10% over 2006 levels, according to recently published quarterly reports from the Dell'Oro Group (search for Dell'Oro). Sales to service providers for wireline infrastructure have not approached this level since the year 2000, note Dell'Oro analysts.
The largest increases in capex spend were on optical transport and routers, followed distantly by IP voice equipment (such as media gateways and softswitches), and carrier Ethernet switches. Spending on broadband access and multi-service switching declined.
According to the Dell'Oro Group, Cisco captured the bulk of spend on routers, while Alcatel-Lucent captured spend on optical transport. Nokia Siemens and Nortel captured the majority of spend on IP voice equipment.
Leading manufacturer share of revenue from sales of wireline telecommunications equipment to service providers is reflected in the table below.

Visit Dell'Oro Group