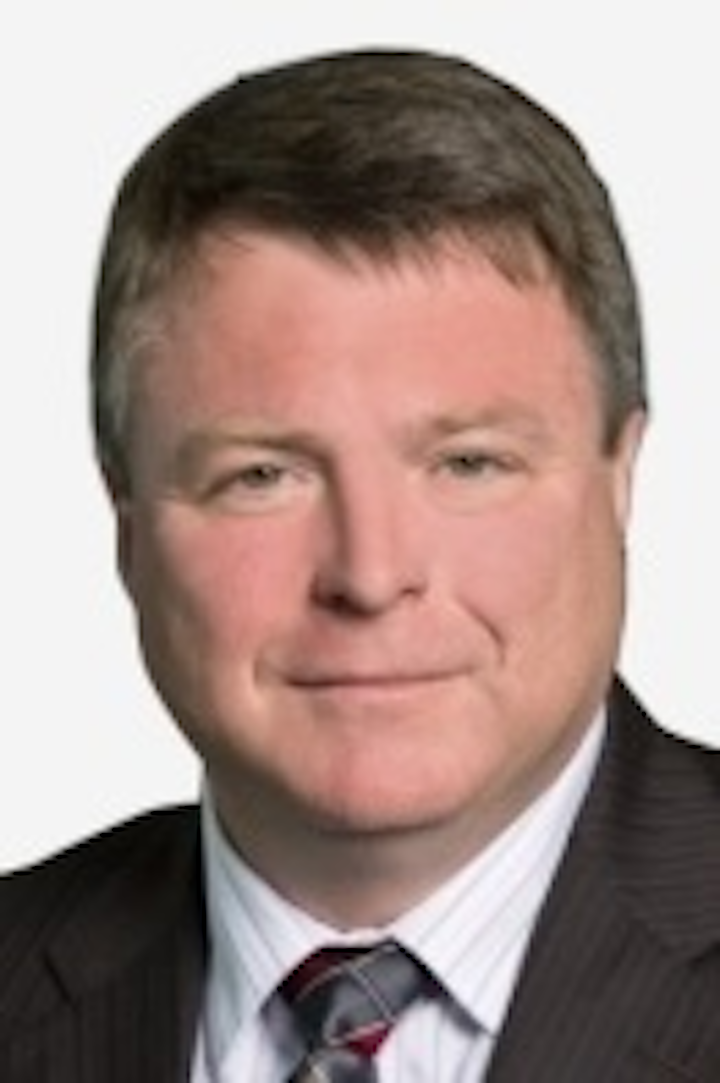 At OFC this year, the industry's focus was not just on the newest and greatest optical technologies, but also on the health of the industry in general. This topic was front and center in the Executive Forum Fireside Chat titled "Growth and Profitability in Optical Networking - Boom and Bust or Sustainable?" I was joined on this panel by speakers from Huawei, Hisense, and MACOM and the discussion centered around the industry's recent growth and profitability and whether it would be sustainable for the long term.
As most people in our industry would agree, a healthy optics industry is critical to ensure innovation continues for the long-term. For example, the amount of R&D dollars required to enable 400G and 800G will be substantial. Component and module manufacturers are already investing tens of millions of dollars in manufacturing capital to support anticipated enterprise and data center volumes. We need to make sure the industry as a whole remains profitable and healthy so we can continue driving the major data transition rates that are desperately needed to keep up with global bandwidth demands.
Below are just a few of the key points that came out of this panel discussion.
What's Going on with China?
One key area of concern was around the state of the China market and whether it would continue growing at its current rate. Jeffrey Gao, Huawei's president, transmission network product line, fixed network product line, fielded this question. He talked about the last few years of rapid growth in China, particularly network deployments for 100G for both the national backbone and provincial networks. From Huawei's position, the last couple of years saw 60%-70% port growth and, while this year will be smaller, it still expects port counts to grow by approximately 30%. While the first quarter of 2017 was relatively slow due to various issues and general market conditions, Huawei expects the second half of the year to pick up aggressively.
One area that should represent growth in China is in data center interconnect (DCI) deployments, which will in turn drive demand for pluggable CFP2-ACOs. Traditionally, there have been a few suppliers in China with their own internal optics teams and they tended to only buy discrete components for the transport side and then build their own modules and cards. Because they have been doing discrete deployments, the CFP2-ACO has not yet made its way into this region in high volume. That is expected to change this year as the country gears up for major DCI rollouts.
From my point of view, China will continue to be a very important part of the global fiber-optics business. However, in the last couple of years, many companies, including Oclaro, have spent time broadening their customer bases globally. In addition to China, we have seen tremendous growth in the Americas and Southeast Asia to name a few areas around the world.
Is Growth Sustainable?
Given Oclaro's incredible turnaround the last few years, this was a good topic for me to discuss. The company successfully came through a very tumultuous time, turning around financially to the point that we are now profitable with strong gross margins in the 40% range. When I joined the company in 2014, our gross margins were roughly 9%.
Our turnaround was achieved by focusing on a few key technologies, making some hard decisions such as to end-of-life certain products, and also pursuing new business models. For example, with our 10G transceiver business, we made the decision to sell these chips to other suppliers who could ship more of those products. This new model was extremely successful because it helped Oclaro utilize its fixed assets by filling its InP-based wafer fabs, which led to improvements in profitability.
Moving forward, core optics are going to be critical components for meeting the world's insatiable demand for more speed and bandwidth. As a result, it is going to be extremely important for optical component companies to stay ahead of the curve with smart R&D investments and business models that deliver the required high-speed optical innovations and also long-term, profitable growth. To this end, the entire industry must evolve so the wealth is better allocated across the entire supply chain. By working closely together to create new technologies, scalable operations, and profitable business models, the entire industry will benefit and prosper for the long term.
Consolidation?
The other topic on everyone's mind was consolidation. Lightwave's Stephen Hardy brought this topic up from the audience and asked why there has not been more consolidation. The point I made here was that the optics industry has become quite attractive lately from an investor standpoint, which has driven up valuations. This makes companies think twice about whether they want to pay a premium over current market valuations. Most companies, including Oclaro, think consolidation is still needed, but current valuations make that more difficult than it would have been four years ago. If you look back, there were many lost opportunities that were not realized.
One of the major historical attributes in the fiber-optic industry is that at the time of significant market transitions, whether it be in bandwidth or transceiver package form factor, a number of new start-ups are always able to get funded. In many cases, theses companies have a great technology idea. However, they have less focus and accountability around fundamental financial metrics and, in the majority of cases, put in their operational plans as their last priority. To win market share against established optical companies, these start-ups have to come in at very attractive price points to win customer mindshare. This sets a new market price that the established players are driven by their customers to meet.
However, when it comes time to produce the new products in volume, these start-ups run into operational challenges that cause the end customer to quickly come back to the established players, but at a price close to the new market price set by the start-up. This leads to reduced profitability and increases the length of time for returns on investment from R&D as well as manufacturing capital.
While this is a negative cycle that has played out quite a few times, I am pleased to report that we've recently seen a shift in procurement behaviour from end customers where they value the security of the supplier more than some sudden price decrease from a new, unproven player.
Summary
While there were many interesting topics discussed during the panel, the overall tone was that the health of the industry is important to ensure long-term innovation. Consolidation will be good, China will continue to be strong, and other parts of the world are now also starting to ramp up to deliver higher-speed telecommunications infrastructures. There is certainly no end in sight for more bandwidth, which places our industry in a very unique position. If we all stick together and share the wealth, the optics industry will be a great market for many decades to come.
Adam Carter is chief commercial officer of Oclaro, Inc.