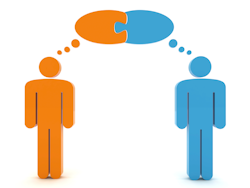 Broadband Forum (BBF) and the Open Networking Foundation (ONF) are pairing some of their projects as complementary tools toward the creation of broadband access networks that leverage virtualization and open source principles. The groups say use of BBF's Open Broadband-Broadband Access Abstraction (OB-BAA) and ONF's SDN Enabled Broadband Access (SEBA) platform and Virtual OLT Hardware Abstraction (VOLTHA) open source software can help operators meet emerging needs for rapid service instantiation, often across disparate, software-defined networks and leveraging third-party applications.
OB-BAA is a BBF open source project that enables software-defined networking (SDN) based management and control of multi-vendor, multi-technology access networks via a standard abstraction northbound interface. BBF says it facilitates coexistence and seamless migration, bringing the agility to adapt to a wide variety of software-defined access models. This abstraction simplifies and reduces development upstream in management and control software for Physical and Virtual Network Functions (PNFs and VNFs). Inherent in the OB-BAA project is the ability to pull differing access device types, including legacy implementations, together under a single standardized network and service management & control umbrella to be exposed to management elements such as the SDN management and control and element management systems.
ONF's SEBA platform takes a disaggregated white-box approach to building next-generation access networks leveraging open source. Functions traditionally run on chassis-based optical line terminals (OLTs) and broadband network gateway (BNG) routers are instead run in the cloud and paired with white-box OLTs, switches, and servers. SEBA creates a platform that exposes northbound FCAPS interfaces, making it straightforward to integrate a SEBA POD with an operator's OSS/BSS system.
VOLTHA, meanwhile, abstracts a PON network to make it manageable as if it were a standard OpenFlow switch. Functions such as DHCP and user authentication are run as open source in the cloud. VOLTHA is used as a component of the SEBA platform and can also be used standalone.
BBF and ONF now position OB-BAA and SEBA/VOLTHA as complementary because they solve different carrier problems within the evolution toward open source, software-defined access networks. The agreement between the two groups provides a path for operators to leverage their respective innovations and benefits while ensuring interoperability, high performance, scalability, and maximum reliability. The organizations have produced a whitepaper that describes the relationship between the OB-BAA and SEBA/VOLTHA open source projects toward this end.
For related articles, visit the Network Automation Topic Center.
For more information on FTTx technology and suppliers, visit the Lightwave Buyers' Guide.
To stay abreast of FTTx advances, subscribe to Lightwave's Service Providers Newsletter.