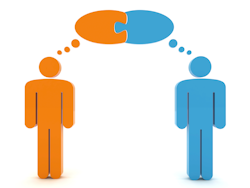 Microsoft and Nokia say they will collaborate to provide integrated offerings to enterprises and service providers based on their combined expertise in cloud, artificial intelligence (AI), and Internet of Things (IoT). The combination will see Microsoft's Azure, Azure IoT, Azure AI, and Machine Learning offerings combined with Nokia's LTE/5G-ready private wireless, IP, software-defined WAN (SD-WAN), and IoT connectivity products. The two companies say they already have a first customer.
The first combined offerings include:
the

Nokia Digital Automation Cloud,

5G-ready industrial-grade private wireless broadband offering that will be paired with on-premises Azure elements
integration of Nokia's

Nuage SD-WAN 2.0 platform

with

Microsoft Azure Virtual WAN

to enable service providers to better offer branch-to-cloud connectivity; the two companies plan to offer more options for branch internet connectivity next year
integration of

Nokia's Worldwide IoT Network Grid

(

WING

) with

Azure IoT Central to facilitate

the onboarding, deployment, management, and servicing of IoT services
hosting

Nokia's Analytics, Virtualization and Automation

(

AVA

) services on

Azure; Predictive Video Analytics, designed to

ensure optimal video experiences for subscribers, is an example of this pairing.
Microsoft and Nokia have revealed BT as the first announced communications service provider who is leveraging the fruits of the collaboration. BT is offering a managed service to its enterprise customers that integrates Microsoft Azure cloud and Nokia SD-WAN offerings. BT customers can access the service through a customer automated delegated rights service, which the companies say enables BT to manage both the customer Azure vWAN and the unique Agile Connect SD-WAN based on Nokia's Nuage SD-WAN 2.0.
"Bringing together Microsoft's expertise in intelligent cloud solutions and Nokia's strength in building business and mission-critical networks will unlock new connectivity and automation scenarios," said Jason Zander, executive vice president, Microsoft Azure. "We're excited about the opportunities this will create for our joint customers across industries."
"We are thrilled to unite Nokia's mission-critical networks with Microsoft's cloud solutions," said Kathrin Buvac, president of Nokia Enterprise and chief strategy officer. "Together, we will accelerate the digital transformation journey towards Industry 4.0, driving economic growth and productivity for both enterprises and service providers."
For related articles, visit the Network Automation Topic Center.
For more information on high-speed systems and suppliers, visit the Lightwave Buyer's Guide.
To stay abreast of network automation initiatives, subscribe to Lightwave's Datacom/Data Center Newsletter.