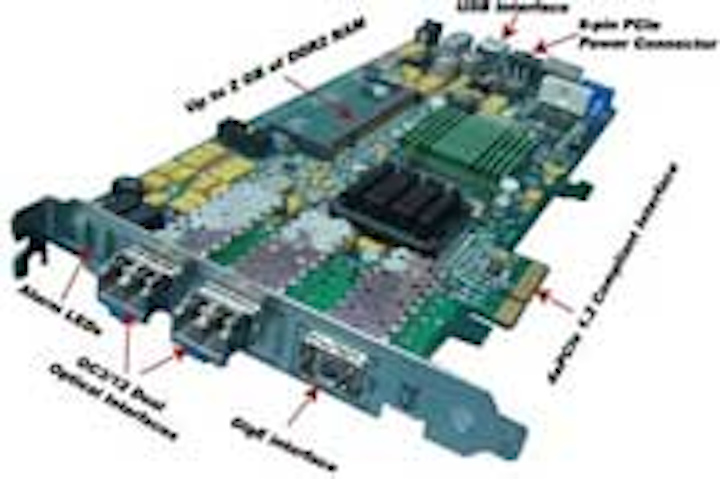 These are the latest products being featured by Lightwave's partners. For more information, click on the link at the end of each description.
For advertising information, contact Kathleen Skelton.
---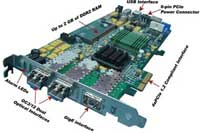 Test
LightSpeed™ 1000
GL Communications Inc.
OC-3/STM-1, OC-12/STM-4 Analysis and Emulation LightSpeed 1000 is a Dual OC-3/STM-1, OC-12/STM-4 PCIe card designed for monitoring ATM, Packet over Sonet, RAW, and Ethernet traffic at wirespeed. It allows Monitoring, BERT, Emulation, Capture, and Protocol analysis on both optical and Ethernet ports.
www.gl.com

---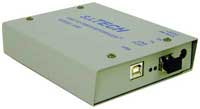 Equipment Design
USB To Fiber Optic Bit-Driver
S.I. Tech
Supports USB 1.1 and 2.0 plug and play, multimode or singlemode for secure communication, remote security cameras, instruments, or other USB devices, extended-distance. EMI/RFI immunity. Order: 1.KIT #26 for complete multimode system. 11.3181/3182 for tempest version.
www.sitech-bitdriver.com

---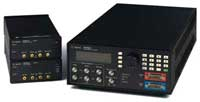 Test
Integrated de-emphasis and higher output voltage for Agilent's N4960A Serial BERT 32 and 17 Gb/s
Agilent
New remote pattern generator heads add integrated de-emphasis, improved rise/fall time and jitter performance for transceiver, backplane and IC testing. The N4960A system is ideal for 100G Ethernet, CEI 28G VSR and 32G FC applications. www.agilent.com/find/BERTs32G
---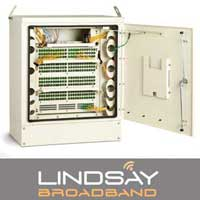 FTTX
Tough Technology Does it Again
Lindsay Broadband
Fiber Distribution Hub is the complete solution for managing up to 288 Homes for FTTx PON application. Features front-access shelf for Splitter installation and a 72 port parking area.
www.lindsaybroadbandinc.com
---
TEST
FTE-7800 OTDR with a CWDM 8 Channel Analyzer TaskMaster.
Terahertz Technologies Inc.
US made FTE-7800 "TaskMaster" has a 1310/1550nm SM OTDR paired with an 8 channel CWDM analyzer, video scope, LTS and VFL. Contact us at 315-736-3642 or sales@terahertztechnologies.com
---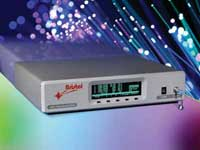 Test and Measurement
Optical Wavelength Meters
Bristol Instruments
Optical wavelength meters precisely characterize the wavelength of DWDM lasers. Multi-wavelength meters measure wavelength, power, and OSNR of DWDM signals. High accuracy and reliability achieve the most meaningful test results.
www.bristol-inst.com
More LW Articles
Past Lightwave Issues