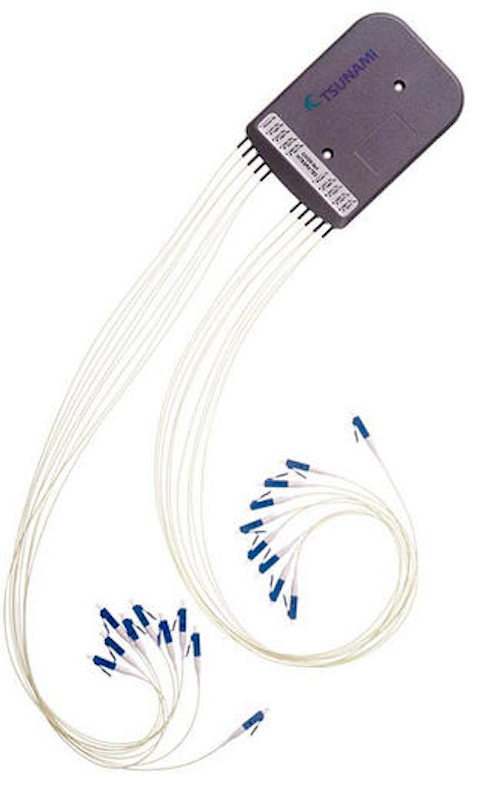 Tsunami, developer of components and modules tailored for applications in metro and access optical communications networks, has announced its new 8-channel CWDM integrated multiplexer/demultiplexer.
The module consists of both an 8-channel multiplexer and an 8-channel demultiplexer integrated into one compact 112 x 80 x 10-mm package, with the lowest commercially available insertion loss and high channel isolation, claim company representatives. It is designed for integration into CWDM architectures that employ uncooled lasers with wavelengths separated by 20 nm. The modules operate with singlemode fiber, independent of data rate and protocol.
CWDM architectures provide cost effective network solutions by incorporating less expensive network hardware with lower operating and maintenance costs than DWDM architectures.
For more information about Tsunami, a Stratos Lightwave company headquartered in Mountain View, CA, visit the company's Web site at www.tsunamioptics.com.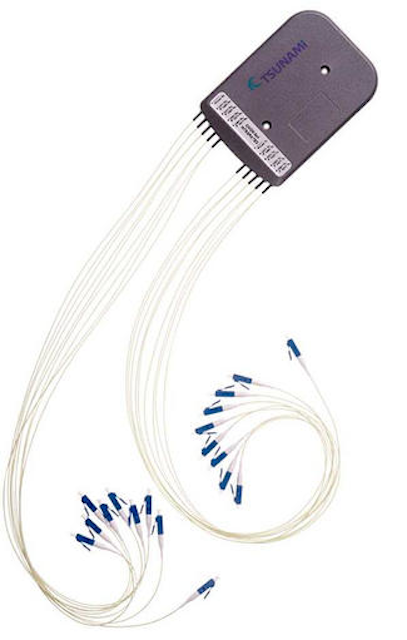 Tsunami's 8-channel integrated multiplexer/demultiplexer