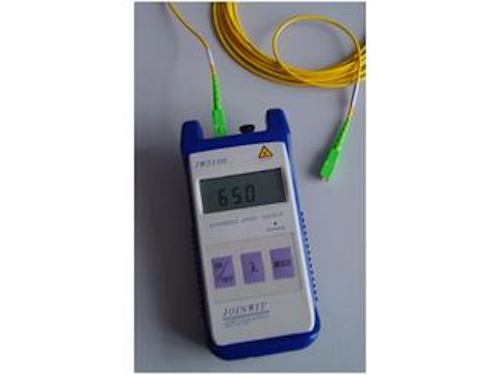 23 April 2003 Shanghai, China Lightwave -- Following the introduction of its JW3104 handheld light source and JW3105 visual fault finder, Joinwit Optoelectronic Tech. Co. Ltd. today released the newest member of its handheld light source family, the three-wavelength JW3106. Featuring improved technology, the JW3106 is designed to facilitate customers' operation in fiber identification and testing.
JW3106 provides 1310- and 1550-nm optical output into a singlemode fiber and includes a 650-nm visual fault finder to locate patch cord breaks. The device can also be used as the light emitter in an optical loss set when combined with the company's JW3203R optical power meter.
The JW3106 features an LCD display screen and easy-to-use two-button control of all essential functions.
For more information about Joinwit Optoelectronic Tech. Co. Ltd., headquartered in Shanghai, China, visit the company's Web site at www.joinwit.com.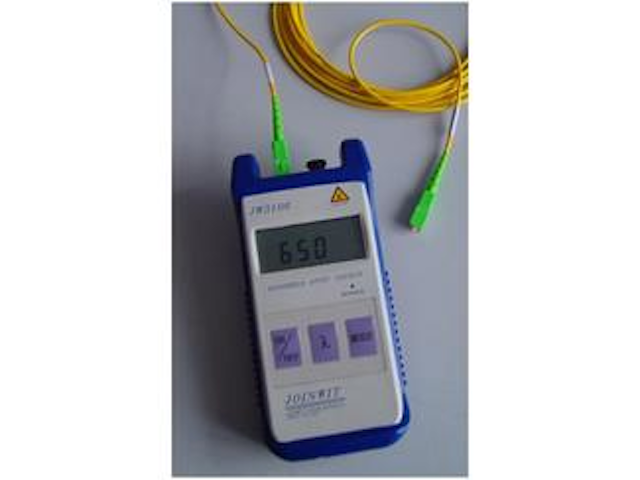 The JW3106 three-wavelength handheld light source is the newest member of the Joinwit family.