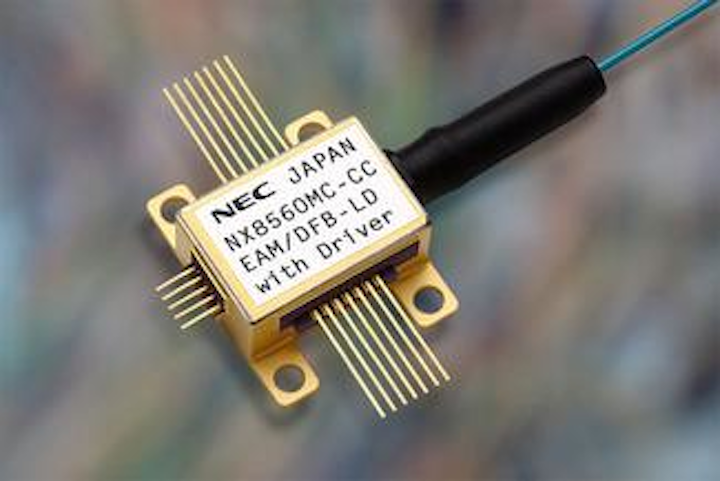 6 May 2003 Santa Clara, CA Lightwave -- California Eastern Laboratories (CEL) is announcing the availability of a new series of 10-Gbit/sec 1550-nm electro-absorption (EA) MQW-DFB laser diode modules from NEC.
Developed for use in DWDM systems and 10-Gbit/sec transponders, NEC's NX8560MC series modules combine laser, monolithically integrated EA modulator chip, and driver IC in a new, smallest-in-class package.
Integrating modulator and driver eliminates the need to match these functions and shortens the design cycle, while the 19-pin metal ceramic package, supported by a multisource agreement, helps to save space in miniaturized designs.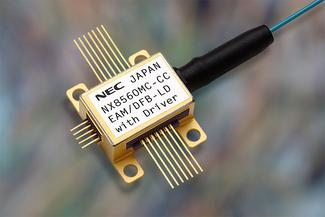 NEC 1550-nm laser diode module