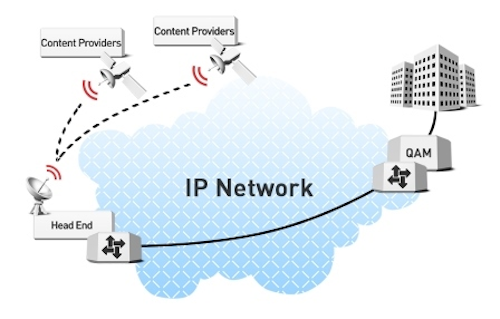 Cable MSOs face numerous challenges that threaten their subscriber base. These include the increased focus on multiscreen architectures, content owners becoming distributors via over-the-top (OTT) services, and new players entering the market. In addition, developments in codecs and new encoding formats are driving more efficient distribution, and the convergence to all-IP infrastructures is reducing the price of bandwidth. These emerging challenges mean cable providers must look at new ways to maintain user loyalty by providing more attractive service offerings and better positioning themselves in a changing media landscape.

Fortunately, the evolution of technology can now offer cable MSOs new tools to better use their core assets and provide more robust and cost-effective services that enable them to deliver a higher quality of service (QoS) in media transport. By using these opportunities in the right way MSOs can gain a competitive edge on rivals, protect their business, and increase profitability.

Fronthaul content acquisition offers one of these opportunities. Until now MSOs have used satellite for fronthaul content acquisition because of its relatively low cost, since programmers are normally the ones that pick up the bill for this (Figure 1). However, cable providers have two major issues when using satellites for fronthaul. First, they get the same feed quality as everyone else – and that quality usually is low. Second, they have no control over the fronthaul content acquisition.

| | | |
| --- | --- | --- |
| | | |
| Figure 1. MSO using satellite for fronthaul content acquisition. | | |

These problems have been apparent for some time, but cable operators have lacked a suitably profitable and low-cost solution – until now.

The wired alternative
Historically, the cost for high-quality wired connectivity has been too great for fronthaul applications. But over the last two decades a rapid increase in network capacity has seen the price for that capacity reach a "tipping point" where wired content acquisition has become an affordable alternative to satellites (Figure 2). This fact is having a big impact on cable MSOs, particularly in terms of offering the flexibility to optimize their business, improve service delivery, and more effectively use their distribution networks and QAMs. This increase in efficiency can be used in two ways: either to improve picture quality to increase competitiveness and secure subscriber loyalty through delivering a higher quality of experience (QoE), or to reallocate QAM bandwidth to more profitable services or to free up broadband capacity.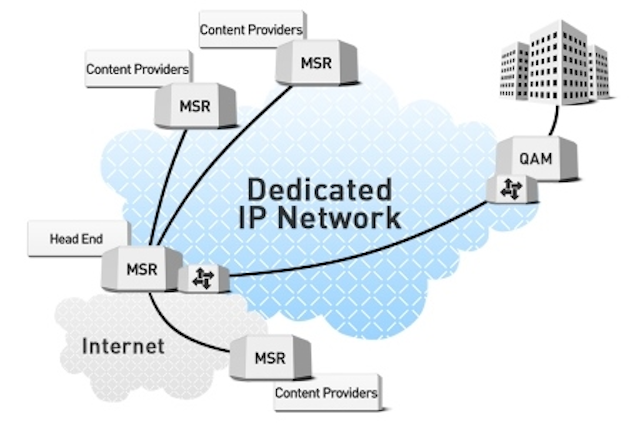 Figure 2. Moving content acquisition from narrow-band satellite to high-quality
wired networks.

As the need grows for a lower cost, more flexible, and higher quality alternative to satellite for delivering TV programmers' content to cable headends, the innovative terrestrial transport approaches that broadcasters use are gaining the attention of even the largest cable operators in the U.S. and Europe. Many factors contribute to this rise in interest in alternatives to satellite, including the need to aggregate more channels of niche programming, support the delivery of local programming from centralized headends, and bring onboard video at much higher levels of quality than has traditionally been the case.

The ability to support high-quality access of contributed live content over local public Internet connections is a key part of an end-to-end terrestrial approach. While cable operators may have their own backbone networks optimized for high-quality video transport, the costs of getting content from broadcast and cable network sources onto those backbones over dedicated networks has been a barrier to all-terrestrial replacement of satellite transport. Yet as the number of local and national contributors to the channel count of cable services increases, adding satellite capacity becomes cost-prohibitive too.

As MSOs try to differentiate themselves by optimizing headend transcoding to lower distribution bit rates and improve QAM utilization, the quality of downlink feeds has become a major limiting factor too. Moving content acquisition from narrow-band satellite to high-quality wired networks provides MSOs with significantly better input quality to the headend (Figure 3). The rise in input quality results in more efficient use of encoding/transcoding processes, such as JPEG2000 and uncompressed feeds, and increases distribution quality at lower bit rates. This means MSOs can leverage the lower bit rates to gain a competitive advantage over rivals by offering more or better channels to subscribers, or reallocate bandwidth to other profitable service offerings by freeing up QAM.

Figure 3. Fronthaul content acquisition – terrestrial versus satellite.


The wired difference
This alternative approach enables cable MSOs to use their core infrastructure for a cost-efficient transition from satellite to wired fronthaul content acquisition. The difference in this method, as opposed to traditional media gateways, lies in the ability to deliver a high-end quality of service (QoS) combined with more efficient bandwidth management. Here, media transport is tightly integrated with network functions, enabling lossless transport and end-to-end control over any type of network infrastructure. It also offers unique provisioning, monitoring, and resilience capabilities that not only improve reliability, but also simplify network operations.

In the new media landscape MSOs are being challenged by online competition and have a genuine need to ensure subscribers continue to remain loyal to their services. Technology is now giving them a real opportunity to deploy new tools to better use their core assets and in turn provide more robust and cost-effective services with better quality to their users. By using these opportunities in the right way MSOs can achieve huge competitive advantages that not only future-proof their business, but also enable them to introduce new ways to be increasingly profitable.

Thomas Wahlund is responsible for business segments at Net Insight. Previously, he was vice president, operations with responsibility for sales support, customer support, services, and training. Wahlund has extensive industry experience in network planning and a background as product manager at Global One Services. He holds an M.Sc. in electrical engineering from the Swedish Royal Institute of Technology (KTH) in Stockholm.