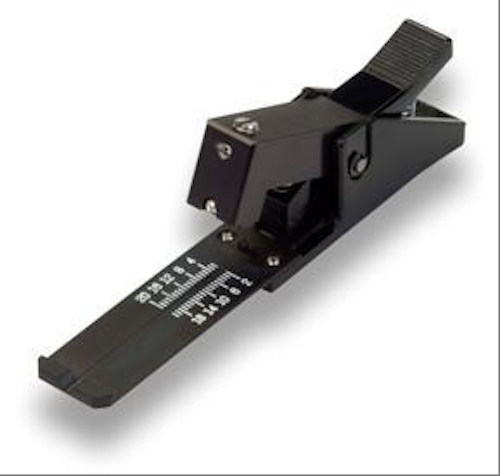 MARCH 16, 2009 -- Ripley (search Lightwave for Ripley) has introduced the FOC-SS fiber-optic cleaver from Miller, designed for fiber-cleaving applications that include field termination of fiber connectors and mechanical splices as well as laboratory applications.
The lightweight cleaver features a "Score and Snap" graduated leaf spring scale, which allows cleave lengths of 5 to 20 mm and a cleave endface angle of less than 2 degrees.
Designed for single- and multimode fiber with cladding O.D. of 125 µm with no operator tool adjustments, the tool is supplied with a standard carbide cleaning blade capable of more than 6,000 consistent cleaves.

Visit Ripley