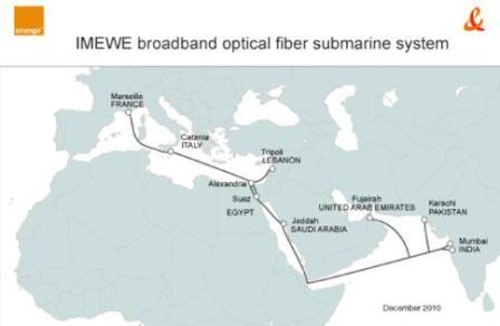 DECEMBER 16, 2010 -- France Telecom-Orange announced that the new India Middle East Western Europe (IMEWE) submarine cable was officially lit on December 10. The submarine cable network serves eight countries: India, Pakistan, the United Arab Emirates, Saudi Arabia, Egypt, Lebanon, Italy and France. The link, mapped below, comprises 13,000 km of fiber-optic cable.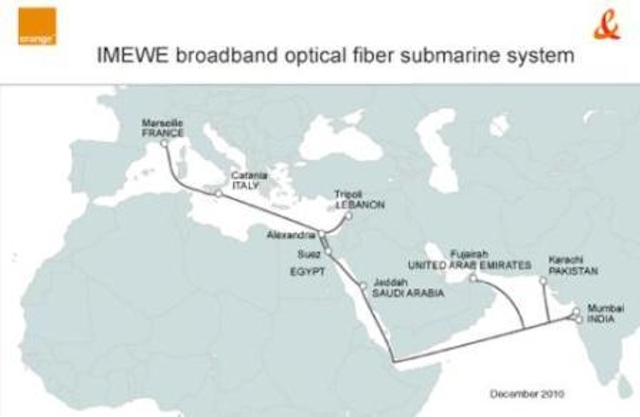 France Telecom-Orange group said it brought together several major partners in an international consortium for the project, including Bharti, Etisalat, Ogero, Pakistan Telecom, Saudi Telecom, Telecom Egypt, Telecom Italia Sparkle, and Tata Communications.

Besides providing high-speed connections between Europe, the Middle East, and India, IMEWE offers an alternate route to secure the broadband telecommunications carried by the Sea-Me-We 4 cable linking Southeast Asia to Western Europe.

IMEWE has a potential capacity of 3.84 Tbps. The system was designed to migrate towards new 40-Gbps technology.

The construction of the IMEWE cable represented a total investment of around $480 million, about $60 million of which came from France Telecom-Orange.