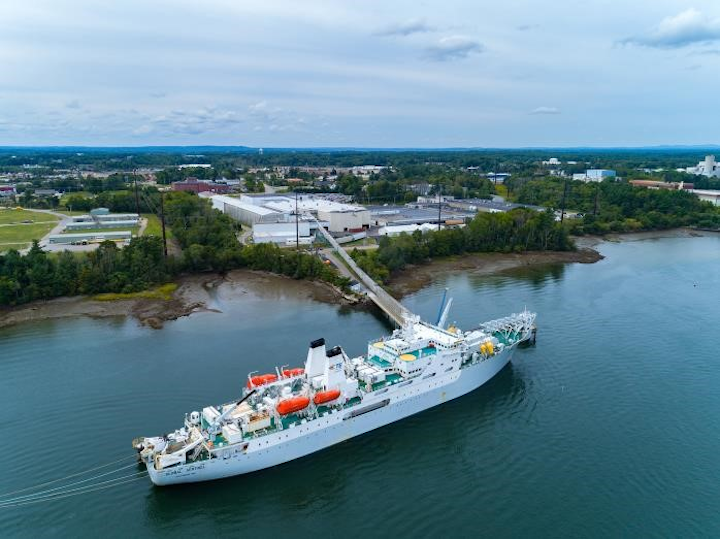 Hawaiki Submarine Cable LP and its technology and deployment contractor, TE SubCom, announced that the undersea fiber-optic cable that makes up the Hawaiki transpacific cable system is in the last stages of being loaded aboard TE SubCom's cable-laying vessels. Hawaiki has been fully loaded onto the CS Global Sentinel, and loading onto the CS Responder is almost finished. Hawaiki Cable manufacturing at SubCom's facility in Newington, NH, including more than 14,000 km of undersea fiber-optic cable for Hawaiki and more than 170 completed repeaters, is complete according to TE SubCom.
The Hawaiki transpacific cable system is therefore on track for completion by mid-2018, with system installation beginning in early October 2017. Horizontal directional drilling (HDD) for the Pacific City, OR, and Sydney, Australia cable landings has been completed. All installation permits have been secured for Australia, New Zealand, and Oregon, and progress on obtaining permits in Hawaii continues.
According to TE SubCom, land duct route construction is complete, the installation of the terminal equipment installation has commenced, and the land cable pulling has been scheduled to begin in Sydney. Land duct route construction has been completed as well, and new cable station construction is progressing in New Zealand.
New Zealand-based entrepreneurs Sir Eion Edgar, Malcolm Dick, and Remi Galasso co-developed the carrier-neutral cable system, and system manufacturing of the transpacific submarine cable's plant began in October 2016 (see "Transpacific Hawaiki Cable remains on track for 2018 completion").
Hawaiki will connect Australia and New Zealand to the mainland United States, Hawaii, and American Samoa. With expansion potential to other South Pacific islands, Hawaiki will be the highest cross-sectional capacity link between the U.S. and Australia and New Zealand, TE SubCom says.
"With the cable load process concluding on schedule, we will soon launch the installation phase of the project using two of the industry's most technologically advanced cable laying vessels," said Debra Brask, TE SubCom vice president, project and program management. "Hawaiki is certainly a large and multi-faceted system, but we are confident in our transpacific expertise and look forward to an efficient deployment."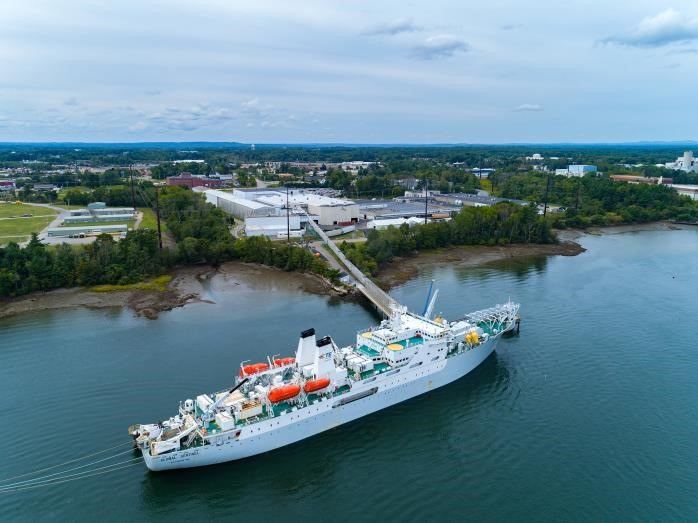 TE Connectivity SubCom's CS Global Sentinel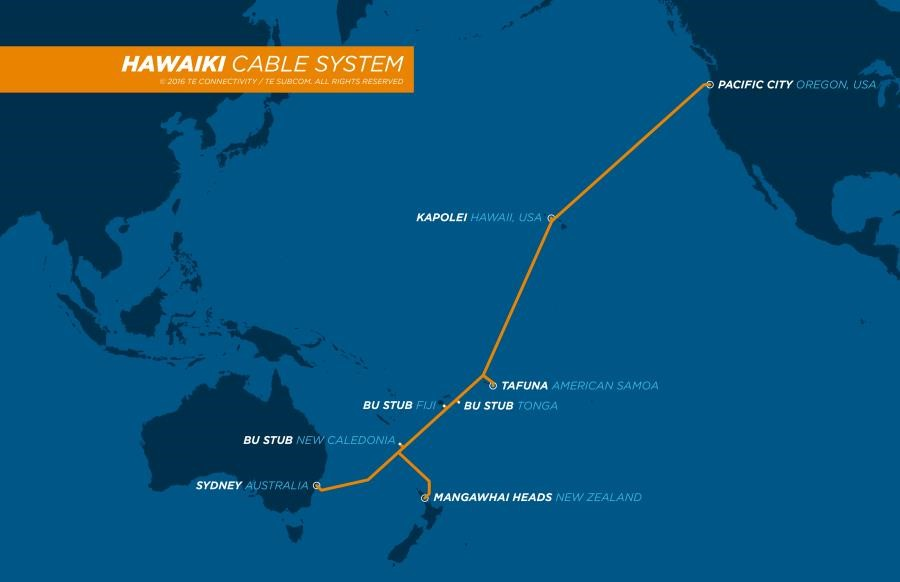 Hawaiki Cable System Map
For related articles, visit the Network Design Topic Center.
For more information on high-speed transmission systems and suppliers, visit the Lightwave Buyer's Guide.