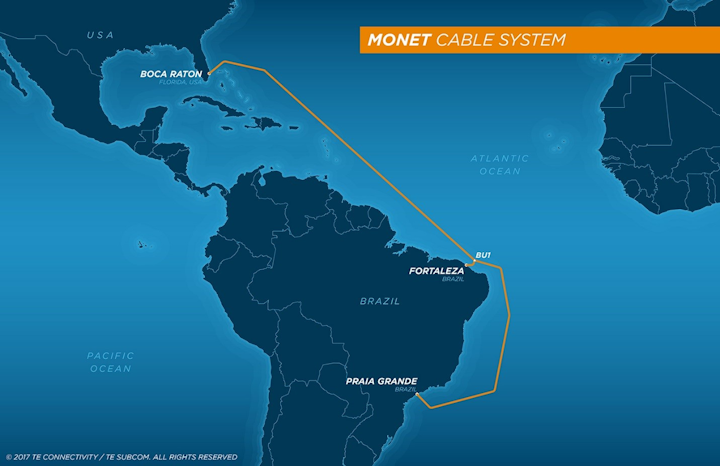 TE SubCom, a TE Connectivity company (NYSE: TEL), and consortium members Algar Telecom, Angola Cables, Antel, and Google, announced that the Monet submarine cable system is ready for service. According to the consortium, the 10,556-km cable linking Florida to Brazil is complete and ready to deliver a minimum of more than 64 Tbps of capacity to users, and commercial traffic should begin in the near future. The 100G-capable fiber-optic cable system will provide a low-latency route from Brazil to North America, with shore landings that include Boca Raton, FL, Fortaleza, Brazil, and Praia Grande, Brazil.
Monet was built using SubCom's Open Cables concept and designed to offer the consortium flexibility and options in line card selection, while continuing to make use of the latest wet plant technology. Providing a secure internet backbone to meet current connectivity demands in Latin America, the undersea cable will establish a foundation for future growth of capacity demands, the consortium says.
Monet is owned by Brazilian telecom company and ISP Algar Telecom, Angola Cables, a telecom company operating in the wholesale market, the Uruguayan telecom company Antel, and Google.
In March of this year, wholesale carrier Angola Cables announced it will use Ciena'sGeoMesh and Blue Planet technology to help launch services over the MONET submarine network (see "Angola Cables taps Ciena for MONET submarine network work"). Monet, SACS, and WACS cable systems are all operated by Angola Cables, and interconnect the continents of South America, North America, Africa, and Europe. Angola Cables manages a Tier III data center in Fortaleza, Brazil, connected to SACS and Monet, and a data center in Luanda, connected to SACS and WACS.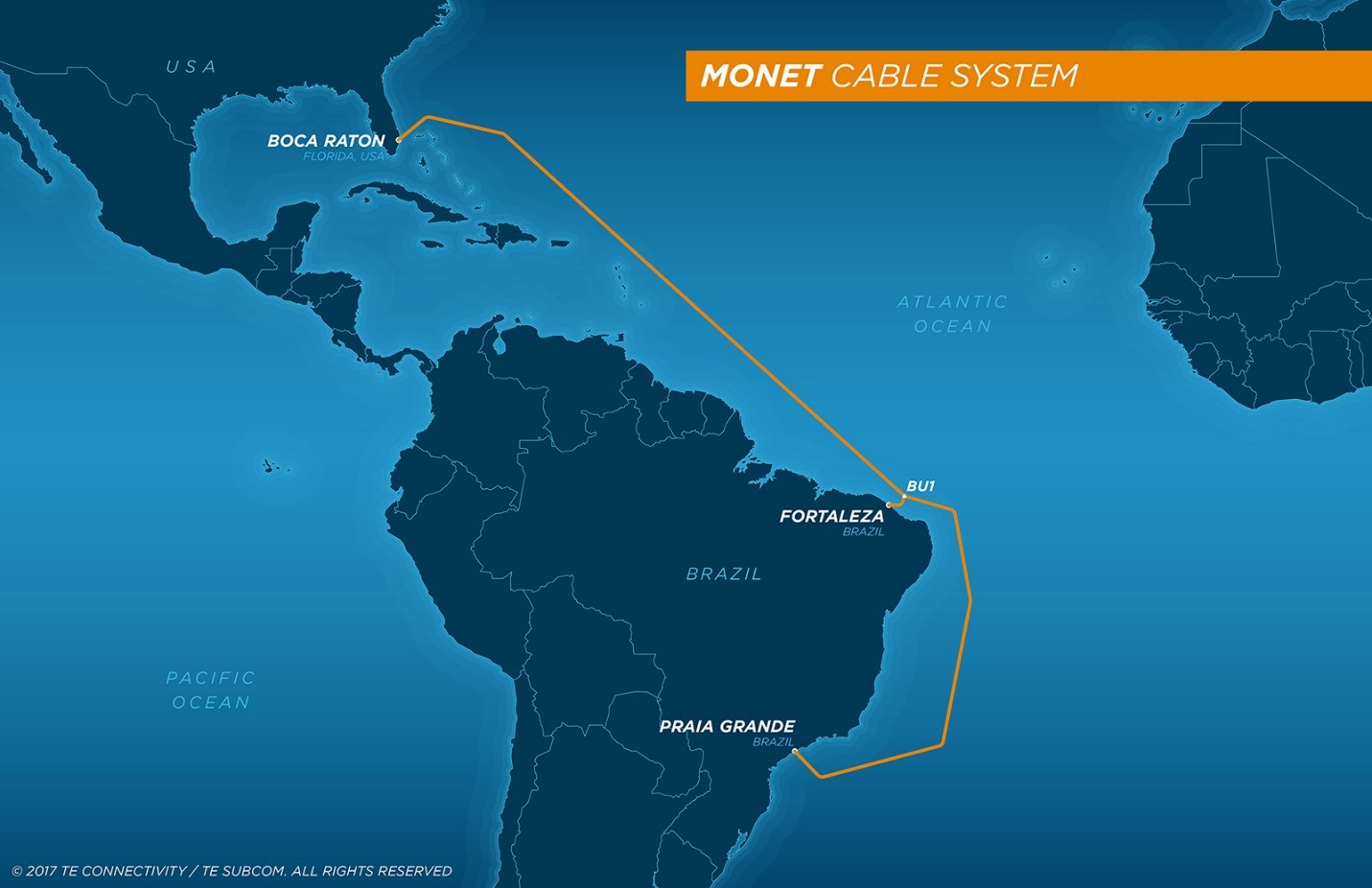 Monet Cable System Map
For related articles, visit the Network Design Topic Center.
For more information on high-speed transmission systems and suppliers, visit the Lightwave Buyer's Guide.