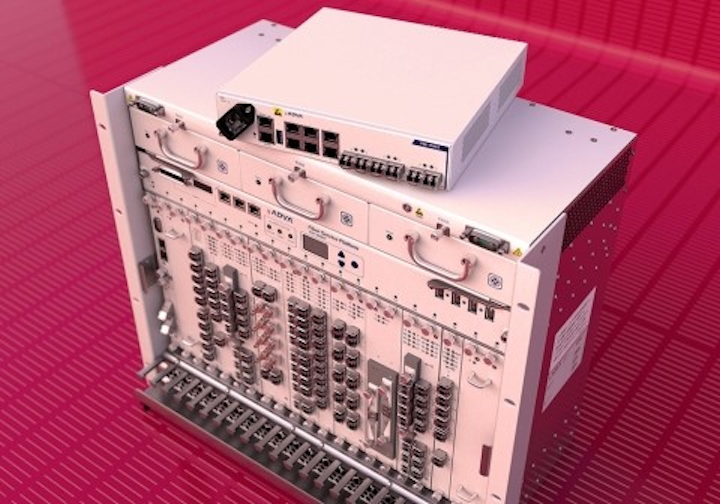 Business Wire
Netsam has deployed ADVA's (FSE: ADV) FSP 3000 open line system (OLS) with micro-ROADMs and FSP 150 demarcation devices in its metro network in the Swedish county of Jönköping. The new optical transport technology enables Netsam to offer SLA-based business services with transmission rates of up to 100 Gbps. Solutions integrator and ADVA partner NetNordic assisted in the deployment.
ADVA says the new ROADM-based photonic layer ensures the efficient use of resources while providing service agility and rapid service roll out. Netsam's fiber resources are used with optimal efficiency. "Netsam's new network delivers a huge boost in terms of capacity and efficiency. It's also the key to a host of new revenue streams by supporting highly reliable services with the strictest SLAs," commented Peter Atterlöf, director, sales, Nordics and Baltics, at ADVA. "As the first CSP in the Nordics to utilize our flexible, metro-optimized technology to support 100-Gbps packet services, it's bringing new levels of agility and fiber efficiency to the region and ensuring its customers receive flexible, high-quality services at the most attractive possible prices."
"The ADVA and NetNordic teams bring the best technology and the support of world-class engineers. Both of these have been crucial in our transition to next-generation Ethernet services. With the ADVA FSP 3000 OLS as the cornerstone of our infrastructure, we're helping our customers achieve things they would never have thought possible," commented Rickard Höglund, communication architect, Netsam. "The ADVA FSP 3000 platform creates a flexible network topology. That gives us the ability to rapidly respond to growing demand for new services and bandwidth at the touch of a button. What's more, with its remote management and extensive set of auto-configuration functions, the ADVA FSP 150 couldn't be simpler to deploy at scale."
For related articles, visit the Network Design Topic Center.
For more information on high-speed transmission systems and suppliers, visit the Lightwave Buyer's Guide.
To stay abreast of fiber network deployments, subscribe to Lightwave's Service Providers Newsletter.