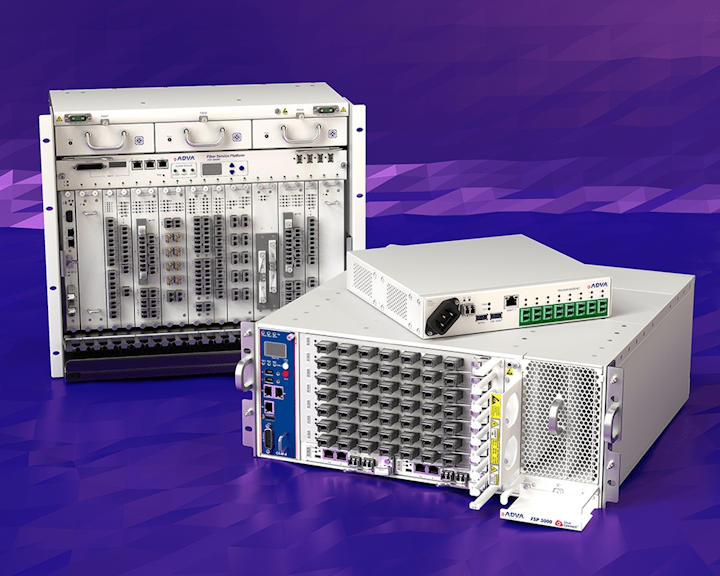 BusinessWire
ADVA (FSE: ADV) says it has supplied its ADVA FSP 3000 open line system (OLS) and ALM fiber monitoring technology to CSC – IT Center for Science, the operator of the Finnish University and Research Network (FUNET). The new optical network platforms currently support 200-Gbps wavelengths, with the ability to increase that figure to 400 Gbps when needed, ADVA states.
The OLS features the technology provider's QuadFlex transponders and flexible ROADM technology to enable rapid service turnup. The ALM fiber monitoring technology provides continual real-time monitoring of the fiber network's health. FUNET also is using ADVA's Ensemble Controller for management of the flex-grid-enabled fiber-optic network.
"ADVA's open, future-proof technology empowers us to support the ambitions of Finland's researchers, educators, and students. They need constant access to high-bandwidth applications and enhanced data sharing. With this network, we can deliver fast, always-on services in a flexible and highly efficient way," said Matti Laipio, development manager, FUNET network, CSC – IT Center for Science.
"Our new solution connects more than 80 organizations with each other, with other Nordic R&E transport networks, and with the world. It also offers researchers rapid access to the high-performance supercomputer in Kajaani," Laipio added. "What makes this deployment so valuable, though, is that it provides superb capacity while also enabling an easy route to further expansion. With the inherent scalability of the modular FSP 3000 OLS, we know we'll be able to continue to meet the demands of learners and scientists."
For related articles, visit the Network Design Topic Center.
For more information on high-speed transmission systems and suppliers, visit the Lightwave Buyer's Guide.
To stay abreast of fiber network deployments, subscribe to Lightwave's Service Providers and Datacom/Data Center newsletters.