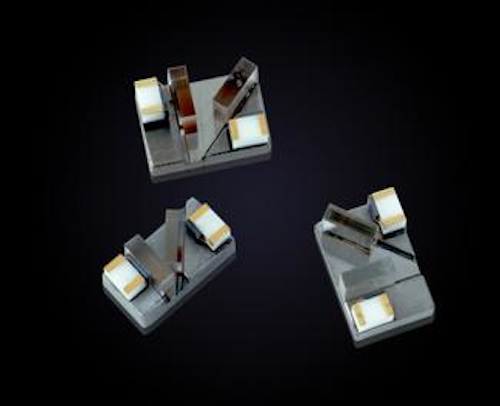 Spectra-Physics recently unveiled new etalon-based tunable laser wavelength lockers for 25-GHz systems.
The new OEM wavelength locker modules enable an unprecedented level of frequency and power stabilization of tunable telecom sources, claims the company. Specifically, these products allow the frequency of distributed-feedback (DFB) and distributed Bragg reflector (DBR) lasers to be held to within 1.5 GHz and are designed to operate in the most demanding telecommunications systems with 25-GHz channel spacing. Because wavelength locker temperature sensitivity is less than 3 pm/ ° C, laser performance can then be consistently maintained over a range of operating conditions.

The modules are intended for integration within telecom laser packages and can be configured for either rear facet monitoring of a DFB laser, or front facet monitoring of a DBR laser. Front facet designs offer minimal insertion loss for enhanced system efficiency, and in some designs, produce zero beam displacement, facilitating production alignment. In all cases, the physical size of the wavelength locker is kept to a minimum to allow the integrator maximum flexibility and packaging ease, contend company representatives. Because all Spectra-Physics wavelength lockers are entirely epoxy free, problems related to adhesive outgassing are avoided.

For more information about Spectra-Physics (Mountain View, CA) or its products, visit the company's Web site at www.spectra-physics.com.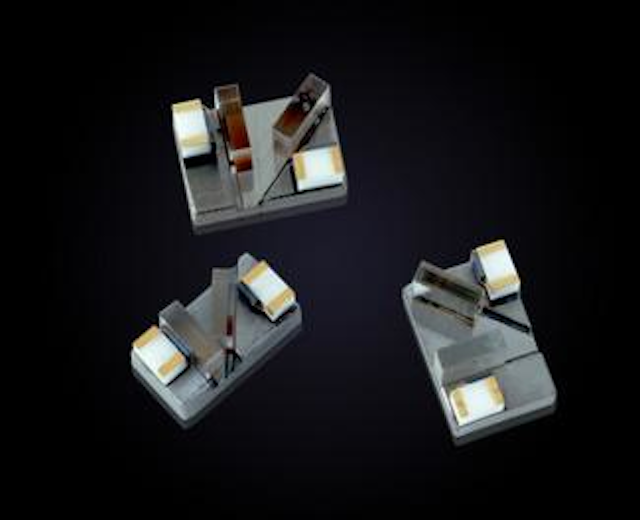 Spectra-Physics' new etalon-based wavelength lockers