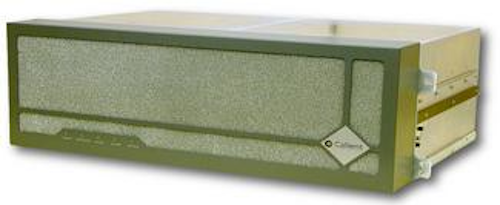 4 September 2003 San Jose, CA Lightwave -- Calient Networks, provider of intelligent photonic switching systems, has launched its new PX photonic switching subsystem for use in software reconfigurable patch panels, automated system testing, automated manufacturing testing, grid computing, and pre-deployment network staging.
According to the company, its PX is being adopted by a growing list of U.S. customers, including major carriers, Montana State University, and multiple national optical research institutions.
Calient developed the PX on request from carriers, original equipment manufacturers, government agencies, and research labs for a basic switch core version of its DiamondWave PXC system. Calient's PX is a non-blocking switch core, available in configurations from 32 by 32 ports up to 256 by 256 ports for as little as $800 list price per port. It provides fully automated, any-to-any connectivity between network elements and test equipment without manual re-cabling or reconfiguration.
"Virtually all tier-one network operators and research teams have photonic switching on their roadmaps, but current market dynamics compel them to adopt photonics 'one bite at a time'," explains Calient Networks' co-founder and chief executive officer Charles Corbalis. "It's often the case that they simply need to build an institutional learning curve about photonic networking. Available optical switches are generally too small, too expensive, and so inflexible that they discourage widespread use."
Montana State University's Gilhousen Telecommunications Program in Bozeman, MN, implemented a pre-commercial version of Calient's PX through the Photonic Technology Access Program (PTAP), funded by NSF and DARPA. "Our team will use the PX to explore the effects of switch dynamics on end-to-end performance in all-optical networks, in applications as diverse as neuroscience visualization, solar physics, agricultural science and NSF-funded grid computing," reports Professor Richard S. Wolff, Gilhousen Telecommunications Program Chair. "In addition, we will use the PX in our optical communications labs to enable students to get a better grasp of emerging optical systems."
The 32 by 32 PX switch core has also been purchased by a tier-one carrier as a software reconfigurable patch panel to enable rapid set-up and automated reconfiguration of lightpaths, switches, and other network elements in lab and pre-deployment environments. A second research institute is preparing to deploy PX capabilities in support of its federally-funded all-optical networking, computational research, and wavelength switching programs.
The PX is bit-rate independent and protocol transparent, with a wavelength range from 1260 nm to 1625 nm, and simple management interfaces, including TL1 Command Line Interface and RPC for remote machine-to-machine interfaces. It supports singlemode fiber (SMF) and has built-in input and output power detection as well as a self-recovery mechanism in the event of power failure.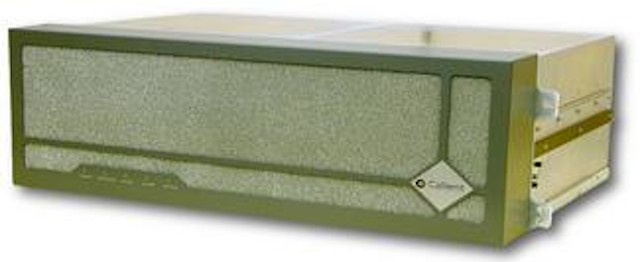 Calient's PX is a non-blocking switch core, available in configurations from 32 by 32 ports up to 256 by 256 ports.