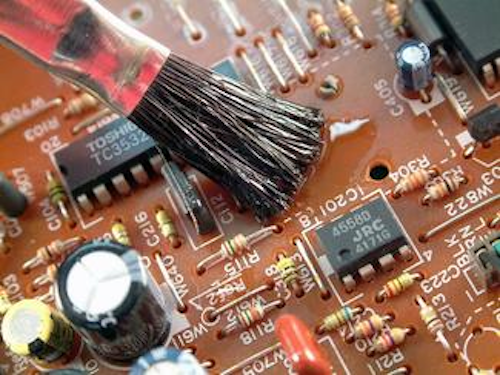 MARCH 12, 2008 -- Master Bond Inc. (search for Master Bond) has introduced a new one-component, optically clear, non-yellowing UV and/or heat curable polymer system called UV15-7DC.
Company representatives say the high-performance system is designed for bonding, sealing, and coating applications. It is 100% reactive and does not contain any solvents or other volatiles. UV15-7DC is not inhibited by air and exhibits a desirably fast UV cure at ambient temperatures, claims Master Bond. Typical cure times range from 5 seconds to 2 - 3 minutes depending upon the wavelength, intensity of the UV light, and the thickness being cured. Typical heat curing schedules are 10 - 30 minutes at 250 ° F - 260 ° F. Heat curing is recommended for use in applications with "shadowed-out areas," notes the company.
The UV15-7DC is easy to use and has a low viscosity, add Master Bond representatives. It has outstanding durability, toughness, and thermal shock resistance as well as excellent adhesion to many different substrates, including glass, metals, plastics, polyester films, and polycarbonates. It has a Shore D hardness of >70 and an elongation of 65% - 75%. Its tensile strength is 5,460 psi.
Master Bond UV15-7DC is available in pint, quart, gallon, and 5-gallon containers. For ease of application, it also is available in syringe applicators.

Visit Master Bond Inc.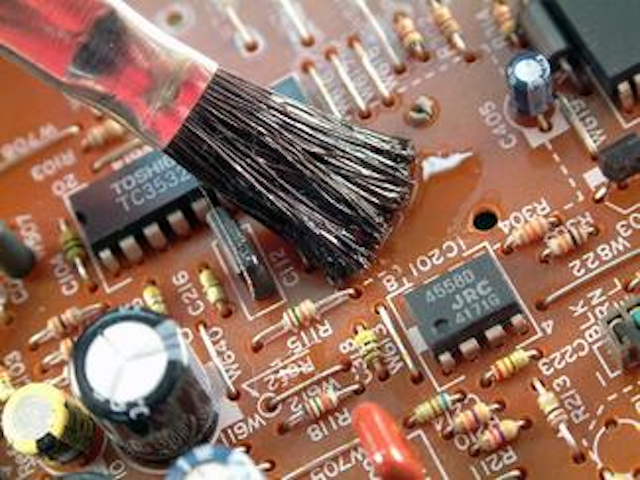 The UV15-7DC is easy to use and has a low viscosity, say Master Bond representatives.