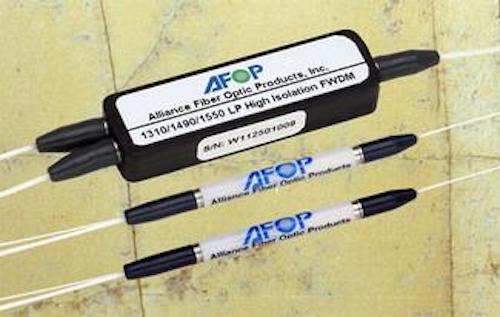 March 23, 2004 Sunnyvale, CA--Alliance Fiber Optic Products, Inc. (AFOP), a supplier of fiber-optic components, subsystems and integrated modules for the optical network equipment market announces the release of fiber-to-the-premises high isolation filter WDM products, which utilize high performance thin film interference filters to provide exceptional bandpass performance over extended outdoor operating conditions.
This filter WDM is a bi-directional component optimized for a variety of applications including optical network units and optical line terminals. AFOP's FTTP filter WDM features reduced insertion loss, high transmission and reflection channel isolation, bi-directional operation, an epoxy-free optical path, and is available in both controlled and outdoor environment versions. More importantly, these products offer high isolation on the return channel which is critical for video insertion and demultiplexing. AFOP also offers custom packaging upon request.
AFOP is headquartered in Sunnyvale, CA, with manufacturing and product development capabilities in the United States, Taiwan and China. The company's product line of passive optical components includes interconnect systems, couplers and splitters, thin film DWDM components and modules, fixed and variable optical attenuators, and depolarizers.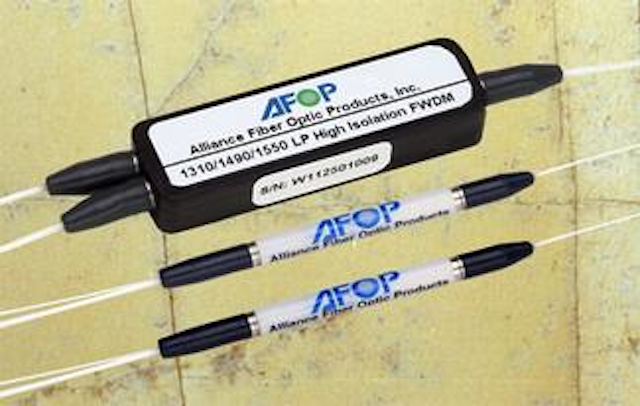 AFOP's FTTP filter WDM bi-drectional components