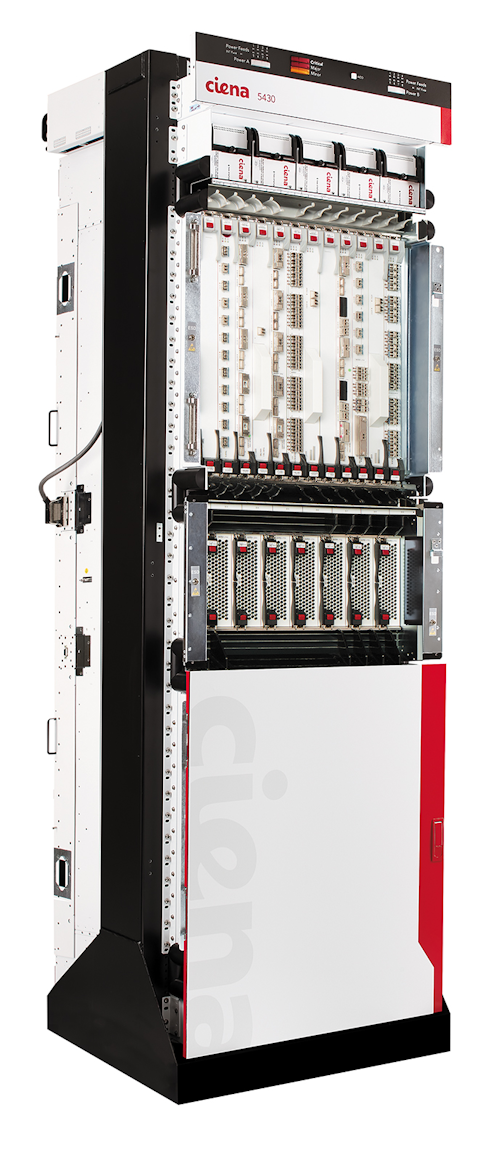 The 5430 Packet-Optical Platform sits at the heart of the core transport networks providing high capacity content-to-content connectivity. Recent upgrades to the platform set a new industry benchmark in high capacity with a compact footprint and help enable the 5430 to facilitate hybrid packet OTN switching networks that are highly scalable, efficient, and agile. The system lays the foundation for virtualized, SDN-based architectures that enable new revenue streams.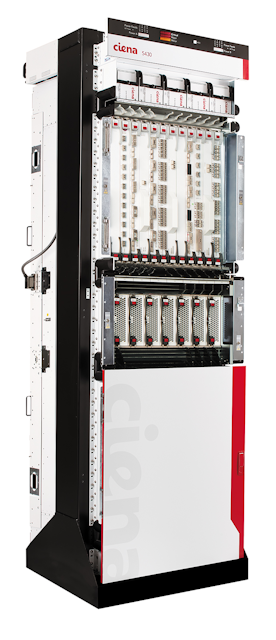 Generally available today, the 5430 provides up to 15 Tbps of capacity to both terrestrial and submarine network operators, making it the highest capacity core SONET/SDH/OTN/packet switch in the industry. The system upgrades enable network operators to deploy 500% more capacity in the same footprint with no chassis change required and no service interruption. In addition, the enhancements also enable significant economical improvements on a per-Gbps basis. The 5430 is also environmentally friendly, providing over 60% reduction in power consumption (W) per switched Gbps. The introduction of WaveLogic 3 Extreme chipset on the platform, as well as the creation of a new chipset called UTSX, allow not only the 15 Tbps of switching capacity, but the ability to support 400G interfaces using 16QAM modulation. The 5430 offers flexible modulation choices (QPSK and 16QAM), which enables network operators to achieve maximum capacity at maximum reach.Judge's comment: The highest-capacity optical switching platform on the market has broad appeal due to growth in traffic demand by CSPs and ICPs.
Click here to return to the 2016 Lightwave Innovation Reviews page.