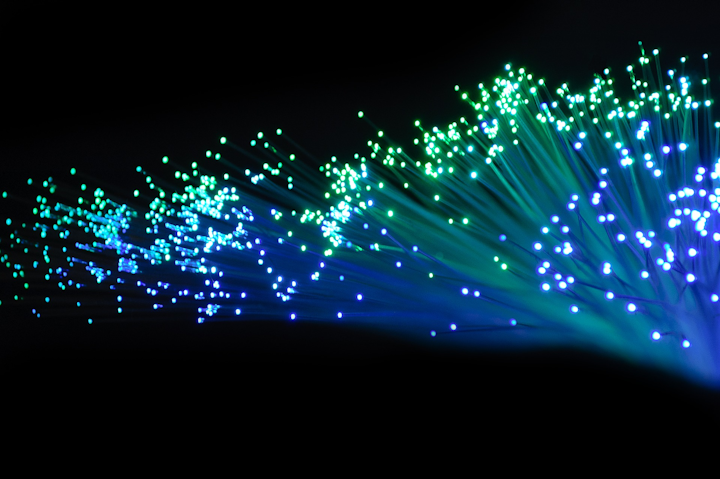 TIM (Telecom Italia) and Nokia say they have successfully completed a trial of coherent-enabled optical transmission technology that saw the partners transmit a 550-Gbps wavelength over 350 km. The transmission, over TIM's operation fiber-optic network between Rome and Florence, represents a European record, the two companies assert.
The trial also saw a 400-Gbps wavelength transmitted over 900 km between Rome and Milan as well as 300 Gbps over 1,750 km. The various demonstrations leveraged Nokia's Photonic Service Engine 3 (PSE-3) with probabilistic constellation shaping (PCS). TIM has deployed Nokia's 1830 Photonic Service Switch in its fiber-optic backbone network, with wavelength transmission rates currently of 100 Gbps over 800 km and 200 Gbps up to 800 km. The trial demonstrated an upgrade path to meet TIM's future requirements, including those expected in relation to upcoming rollouts of 5G
"We are proud of this European record, which confirms TIM's technological leadership, the high quality of our network, [and] our commitment to develop innovative solutions in order to guarantee the best experience to our customers," commented Elisabetta Romano, chief technology and innovation officer at TIM. "Today's result, which triples transmission speed compared to the current one, confirms that TIM's network is the most advanced infrastructure capable of offering new digital services and platforms, also with a view to developing 5G."
TIM's fiber backbone consists of more than 16,000 km of fiber and connects 65 points of presence nationwide. It carried more than 9,000 petabytes of data traffic in the last year.
For related articles, visit the Network Design Topic Center.
For more information on high-speed transmission systems and suppliers, visit the Lightwave Buyer's Guide.