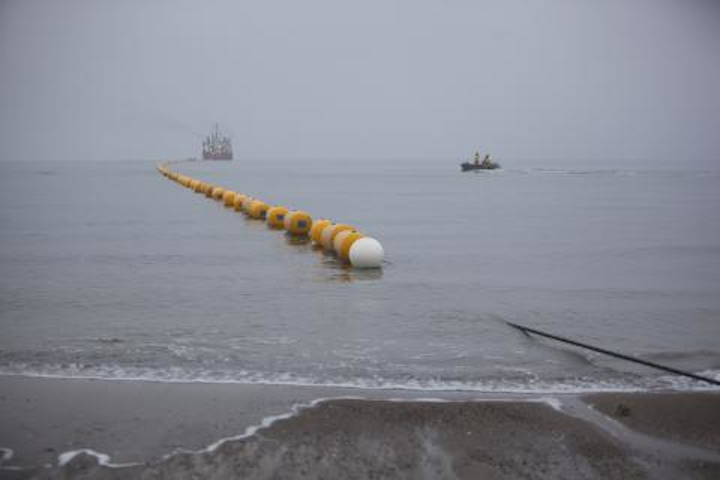 Cinia
Communications services provider Cinia and Russian counterpart MegaFon have signed a memorandum of understanding designed to lead to the joint ownership of a 10,000-km submarine cable across the Arctic Sea. The two companies expect to establish a development company for the project by the fourth quarter of this year.
The two companies say that the submarine network will solve a current lack of fiber-optic network infrastructure that connects Europe, the coastal regions of Russia, Japan, and North America. The undersea network thus will provide path diversity, they add, as well as the lowest latency available between Europe and northern Asia.
"The Arctic cable will contribute to the socio-economic development of the Arctic areas. The cable is an environmentally sustainable way to boost global, regional, and local economy. At the same time, the cable will connect three continents, covering approximately 85% of the world's population," said Ari-Jussi Knaapila, CEO of Cinia.
"MegaFon is proud to join a major international infrastructure project that will not only connect several continents via the Arctic but also will benefit MegaFon as a leader of digital opportunities by enabling the development of network infrastructure for customers in the Arctic region and the Far East," added Gevork Vermishyan, CEO of MegaFon.
Cinia says it is acting on behalf of a consortium that includes both Japanese and Nordic partners. Cinia has already backed the deployment of the 1,200 km C-Lion1 submarine cable from Germany to Finland (see "Cinia completes C-Lion1 submarine network, selects optical transport supplier").
For related articles, visit the Network Design Topic Center.
For more information on high-speed transmission systems and suppliers, visit the Lightwave Buyer's Guide.