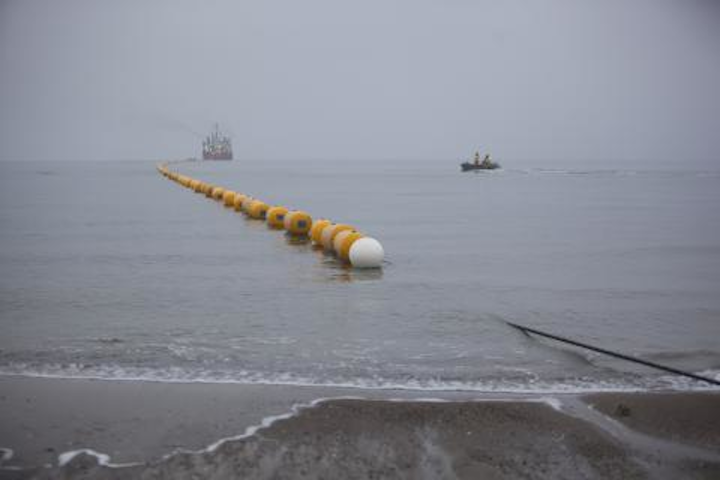 Connectivity and transmission services provider Cinia Group says it has completed the C-Lion1 submarine network, which connects Germany and Finland. The company touts the submarine cable system as the shortest and fastest communications route between Central Europe and data centers in Northern Europe. To augment the fiber-optic network, Cinia has selected Xtera Communications, Inc. (NASDAQ: XCOM) to supply optical transport systems.

Cinia says C-Lion1 landed in Rostock, Germany recently after starting its construction journey from Helsinki on October 12, 2015. The undersea cable system should be open for business this spring, Cinia expects. Hetzner Online GmbH, a co-investor in C-Lion1, plans to build a new data center park in Finland that will leverage the connectivity the submarine fiber-optic network will provide.

"The direct link between mainland Europe and Finland lays the foundation for our new data center park near Helsinki," explained Martin Hetzner, founder and CEO of Hetzner Online. "The new submarine cable provides a latency-optimized broadband connection between the Northern region and the Central European Internet infrastructure in Frankfurt. Hetzner Online will use a portion of the fiber-optic cable for a secure and fast connection from its current data centers to the Nordic countries, and so assumes more control over the quality of data transmission."

The Finnish government decided to build the submarine data cable in November 2014, constructed via a state-owned forerunner of Cinia. C-Lion1 runs 1,172 km and consists of eight fiber pairs with a total capacity of 120 Tbps. Alcatel-Lucent constructed and deployed the cable.

Meanwhile, Cinia has awarded Xtera a contract to supply its Nu-Wave Optima optical transport platform to power both terrestrial and submarine links across Cinia's planned pan-European network. Xtera says the network will leverage both Raman amplification as well as 200-Gbps optical channel rates.

"The underlying rationale for Cinia and its main owners is that new investments in optical communication infrastructure create a growth path for the Finnish and European economies. Data centers and IT connectivity is highly critical for enterprises and organizations. Increased and enhanced connectivity enables new innovations and provides new opportunities for global companies in industrial internet," said Jukka-Pekka Joensuu, executive vice president of Cinia, via an Xtera press release.

For more information on high-speed transmission systems and suppliers, visit the Lightwave Buyer's Guide.