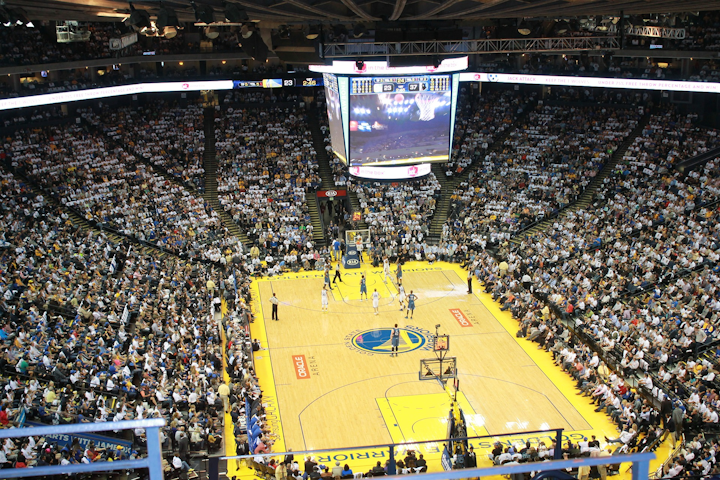 Verizon says it has won a contract from the National Basketball Association (NBA) to link all 29 arenas where NBA teams play with a fiber-optic network. The NBA will use the network to support video distribution, including 1080p resolution on all broadcasts and support of as many as 30 new cameras.
The fiber-optic high-speed network will see each arena connected with a pair of diversely routed 100-Gbps wavelengths, a 10X improvement over the existing 10-Gbps connections. Verizon's Wavelength Services will be used to manage the network, and each arena will be connected to network hubs in Newark, NJ, and Atlanta, GA. Verizon Media will operate a dedicated virtual network operation center in Dulles, VA, during games to monitor real-time video traffic quality and data.
"The NBA is a leader in bringing innovative, high quality viewing experiences to fans outside the arena," said George Fischer, Verizon senior vice president and president of Verizon Enterprise. "By combining the benefits of our multi-use strategic fiber deployment build and video broadcast distribution capabilities to be provided by our Verizon Media's media services, we're uniquely positioned to deliver on what the NBA expects for its fans."
Verizon expects to have the 100-Gbps connections up and running in the second half of 2020.
For related articles, visit the Network Design Topic Center.
For more information on high-speed transmission systems and suppliers, visit the Lightwave Buyer's Guide.