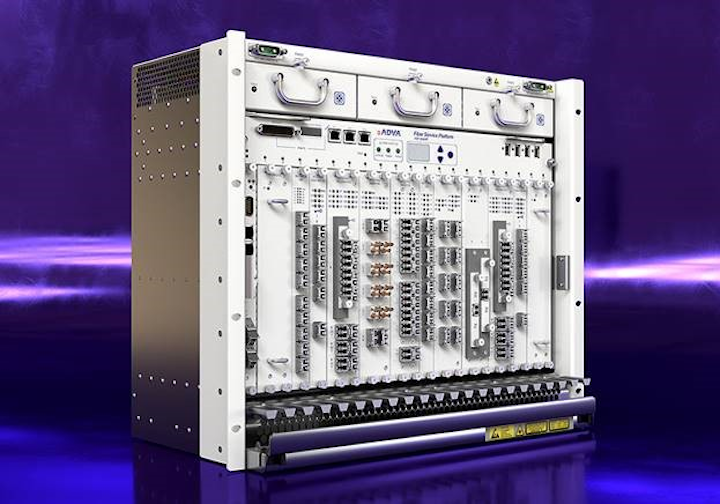 ADVA
ADVA (FSE: ADV) says it has supplied its FSP 3000 optical transport platform to BOnline of Kuwait. The service provider's new metro and backbone fiber-optic network will support 100-Gbps to deliver high-capacity connectivity to to enterprises, government institutions and finance companies throughout Kuwait, says ADVA.
BOnline's fiber infrastructure includes a 27-node ring-based metro network as well as a 100-Gbps fiber backbone. The service provider will deliver Gigabit Ethernet and MPLS offerings to national and international customers including businesses, banks, and government security institutions. ADVA says the new ADVA FSP 3000 systems will interoperate with BOnline's legacy gear. As the use case implies, the FSP 3000 will support both metro and backbone requirements (see "ADVA Optical Networking revamps FSP 3000 for metro networks" and: "DB Systel selects ADVA FSP 3000 for metro and long-haul networks").

"This deployment empowers us to tackle soaring demand for data, not only in the business space but also from our government clients and their international partners. It also positions us to face the future. With the inherent scalability of ADVA's technology and the continuous support of its team, we know we can deliver the services our customers need right now and in years to come," said Ayman Abu Jalalah, director, network operations, BOnline. "The ADVA FSP 3000 provides the modularity, capacity, and ease of use we were looking for to take our network to the next level. And with its small footprint and low power consumption, this deployment helps us reduce cost and enhance sustainability."
For related articles, visit the Network Design Topic Center.
For more information on high-speed transmission systems and suppliers, visit the Lightwave Buyer's Guide.