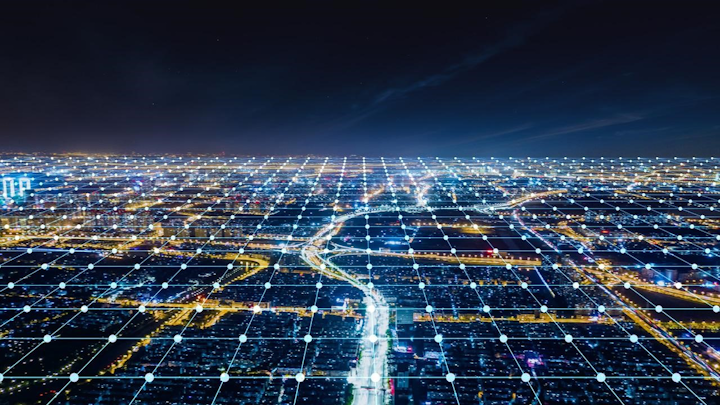 Verizon
Verizon and NEC are providing further details of a proof-of-concept field trial in which the two companies used communications fiber-optic network cables as distributed optical sensor networks. NEC sensor technology attached to Verizon's fiber-optic cable was able to collect information on city traffic patterns, road conditions, road capacity, and vehicle classification.
As originally reported in a presentation at OFC 2019 this past March and again at ECOC 2019 in Dublin, Ireland, two weeks ago, NEC used a new optical sensor/software combination applied to an existing Verizon fiber-optic network route. The NEC technology can coexist with WDM traffic already traversing the fiber-optic cable; Verizon described the trial as the first demonstration of distributed optical fiber sensing over an operational 36.8-Tbps data transmission system. While most optical fiber sensing systems require the deployment of new fiber in very shallow trenches, the Verizon/NEC trial opens the possibility of more rapid deployment of distributed fiber sensing using existing fiber network infrastructure.
"This test marks an important milestone for technology that could provide a huge leap forward for those building smart cities and those tasked to manage them," said Adam Koeppe, senior vice president of technology planning and development with Verizon. "Instead of ripping up tarmac to place road and traffic-sensing technology, cities will be able to simply piggyback Verizon's existing fiber-optic network."
The NEC technology includes the use of what the company described as examples of artificial intelligence, including Convolutional Neural Networks (CNN) and Software Vector Machines. In the trials, the system used a single integrated interrogator to enable the distributed multi-parameter sensor system to evaluate various properties of back-scattering light. The properties can be used to derive the static strain, dynamic strain, acoustics, vibrations, and temperatures for each fiber segment, says Verizon. The system enables users to identify detected signatures and to translate those back-scattering signals into information across a range of areas previously unattainable by conventional sensors.
"The results obtained from this joint research program with Verizon are a great advancement for smart city business opportunities, especially for safer city solutions such as the conservation of roads and the utilization of traffic information. We are confident that these cutting-edge solutions will provide meaningful new value for optical fiber networks," said Atsuo Kawamura, executive vice president of NEC.
For related articles, visit the Network Design Topic Center.
For more information on high-speed transmission systems and suppliers, visit the Lightwave Buyer's Guide.
To stay abreast of advanced in fiber network technology, subscribe to Lightwave's Enabling Technologies Newsletter.