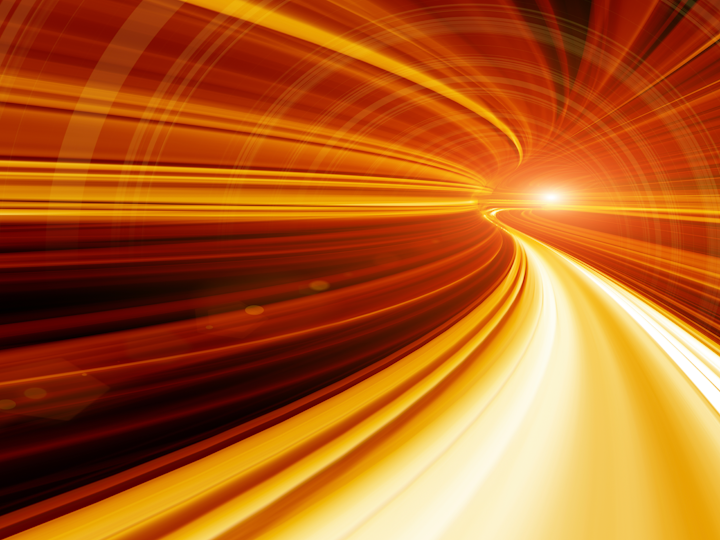 Non-profit California-based research and education network operator CENIC says it has created a 400-Gbps single-carrier optical circuit between Los Angeles and Riverside. The 400G superchannel leveraged equipment from Cisco.
CENIC, which operates the 8000-mi California Research and Education Network (CalREN), says it upgraded nodes in Los Angeles, Tustin, Oceanside, San Diego (home to the San Diego Supercomputer Center), Escondido, Sun City, and Riverside to create the fiber network link. The upgrades included the addition of flex spectrum ROADMs and Cisco's NCS 1004 transponder platform (see "Cisco expands NCS 1000 family with open NCS 1004 transponder, NCS 1010 line system"). The 400G superchannel capability will support the delivery of 100G services to CalREN users. CENIC plans further upgrades to 400G on additional routes along its coastal fiber route from Los Angeles to Sunnyvale by mid-2020.
"This is an important networking milestone for CENIC," said CENIC President and CEO Louis Fox. "With increasing demands for 100G services among our community, from research scientists working with big data sets to educators leveraging technology to transform the classroom, network capacity should not limit the work or ambitions of our researchers, teachers, or students."
Among the research efforts that will benefit from the increased capacity is the Pacific Research Platform (PRP), a partnership of more than 50 institutions, led by researchers at UC San Diego and UC Berkeley, with support from the National Science Foundation. PRP leverages the Pacific Wave fiber backbone network (see "Pacific Wave opens 100-Gbps trans-Pacific R&E fiber-optic network"), a project of CENIC and Pacific Northwest Gigapop, to connect campus networks and supercomputing centers on a regional scale.
"This new 400G circuit is an important step forward in evolving an optimal, highly flexible architecture for high-performance interconnection of research and education networks and, most importantly, researchers and their crucial instruments, data, and applications," commented Tom DeFanti, PRP co-principal investigator.
For related articles, visit the Network Design Topic Center.
For more information on high-speed transmission systems and suppliers, visit the Lightwave Buyer's Guide.
To stay abreast of fiber network deployments, subscribe to Lightwave's Service Provider and Datacom/Data Center newsletters.