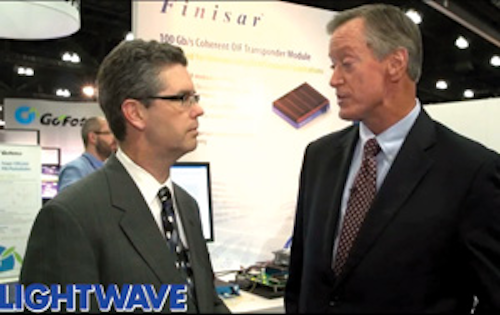 Finisar's Rawls talks 100G at OFC/NFOEC 2012
Finisar Executive Chairman Jerry Rawls tells Lightwave's Stephen Hardy that he's not worried about his customers turning to in-house development of technology — particularly 100G.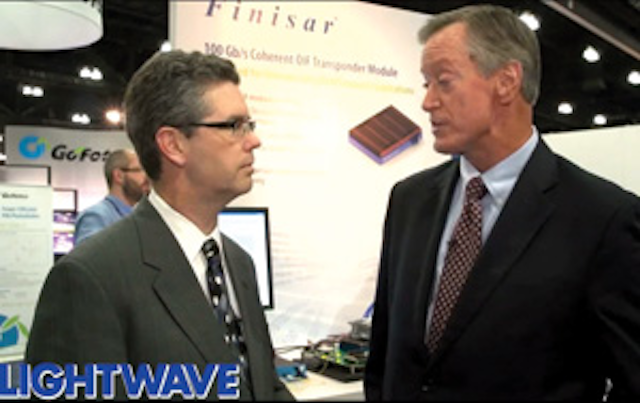 JDSU discusses 400G, 100G
Sinclair Vass, senior director of marketing for the CCOP unit of JDSU, talks about what's necessary for 400G, plus his company's plans for 100G as well as agile networking.
Huawei offers next-gentech guidance
Reg Wilcox, vice president of network marketing and product management for Huawei Technologies USA, offers his company's views on 400-Gbps technology and demand. He also describes a petabit photonic crossconnect.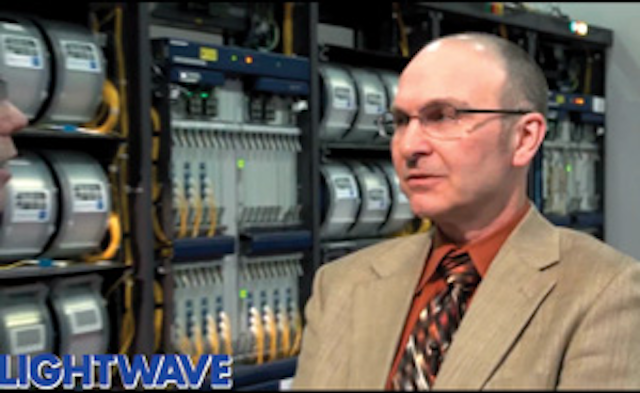 Opnext's Bosco on floods, 100G
Before the merger with Oclaro was announced, Opnext CEO and President Harry Bosco reviewed the company's progress in overcoming the Thai flooding, its work in 100G, and future technology.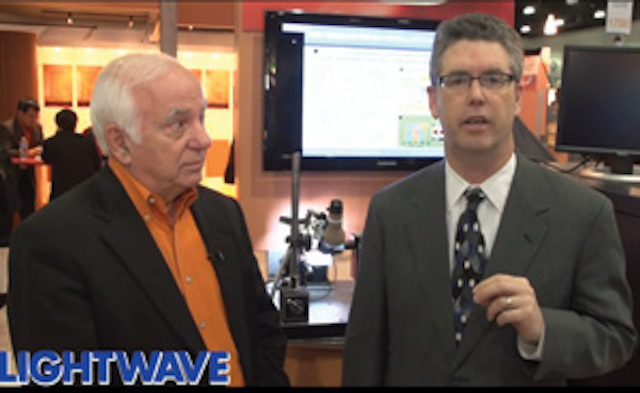 ADVA talks metro 100G
Christoph Glingener, CTO of ADVA Optical Networking, describes why a 4×28-Gbps approach is right for provision of 100-Gbps services in the metro.