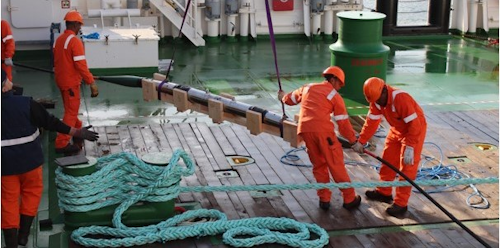 Raman-based optical transport systems vendor Xtera Communications, Inc. reports the first deployment of its next-generation Raman-based undersea cable repeater. The repeater deployment in the High capacity, Undersea Guernsey Optical-fiber (HUGO) submarine network will extend the life of the submarine cable network, Xtera asserts.

HUGO, a redeployment of parts of the decommissioned Gemini submarine cable system, connects Porthcurno (UK), Guernsey (UK), and Lannion (France). Owned in part by Sure, which supplies communication services in Guernsey, Jersey, and the Isle of Man, HUGO originally was an unrepeatered system. However, the relatively high loss of the fiber-optic cable had begun to affect its operations. Adding the repeater therefore became necessary.

The use of Raman technology in the repeater offers better spectral performance and lower noise than would EDFAs, Xtera says.

For more information on high-speed transmission systems and suppliers, visit the Lightwave Buyer's Guide.