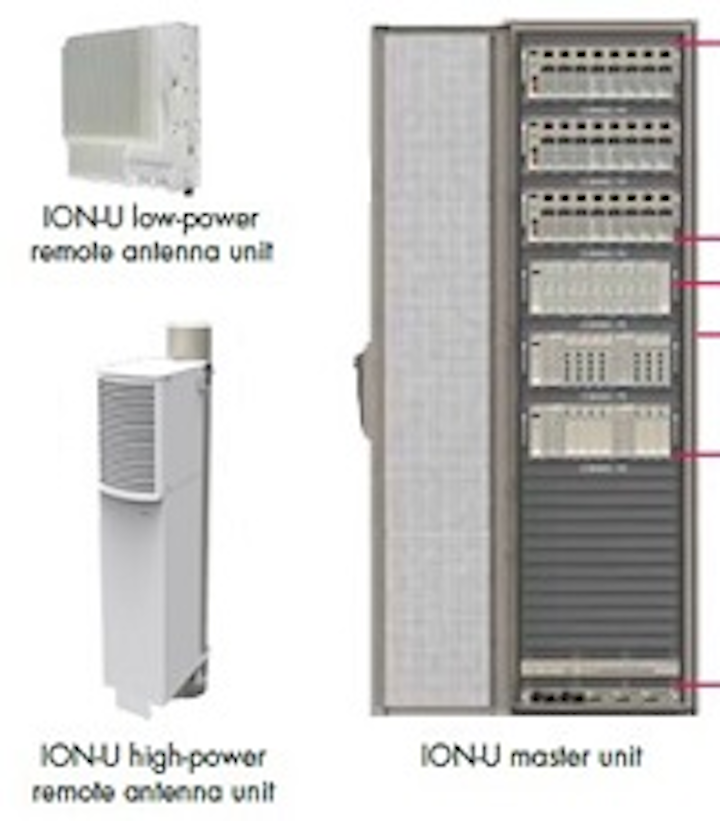 When it comes to large venues like college campuses, sports arenas, office buildings and industrial parks, ION-U is one of the smartest distributed antenna systems (DAS) solutions around. It supports multiple operators, frequency bands and technologies via one unified, low- and high-power system.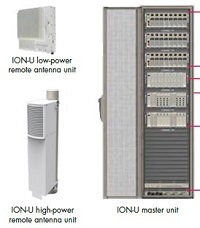 ION-U is a complete system that features:
A unified indoor-outdoor, low-power and high-power platform in a single master unit that reduces space requirements and the number of cable runs
Embedded intelligence that clearly guides the design, planning, installation, setup, commissioning and optimization of your DAS with start-to-finish simplicity
Automatic documentation that includes bill of materials, system configuration file, interconnect diagrams, rack elevation drawings according to power/thermal loading specs, and commissioning records
Built-in monitoring for measuring network quality, monitoring interference and PIM and conducting detailed uplink/downlink spectrum analysis
Remote configuration tools that enable operators to re-sectorize and access auto-leveling functions from anywhere in the world or right at the head end
Smart alarms that provide useful information that details impact to service quality — keeping troubleshooting from turning into a prolonged hunt for the problem and helping your people work more efficiently.
Judge's comment: "Looks like a well thought out solution to a tricky problem - designing a custom wireless system."
Click here to return to the 2017 Lightwave Innovation Reviews page.