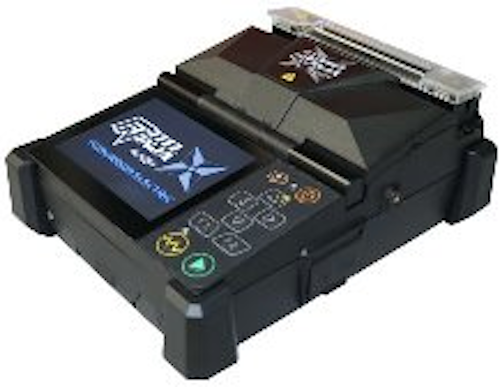 The FITEL NINJA NJ001 Fusion Splicer is designed to be user-friendly for today's FTTH technician. Combining portability and ease of use in a ruggedized body, the NJ001 offers powerful splicing performance with the durability needed for use in the field. The NINJA splicer was designed for ease of maintenance and to help minimize the total cost of ownership, while maximizing uptime and productivity.
The NINJA splicer offers several features for FTTH network splicing that differentiate the product, according to Furukawa:
The industry's first detachable V-groove
A wider splicing chamber
Improved splicing chamber visibility; three LED lights illuminate the entire splicing chamber with more than 300 Lux
A lens protection cover
A removable heater bracket.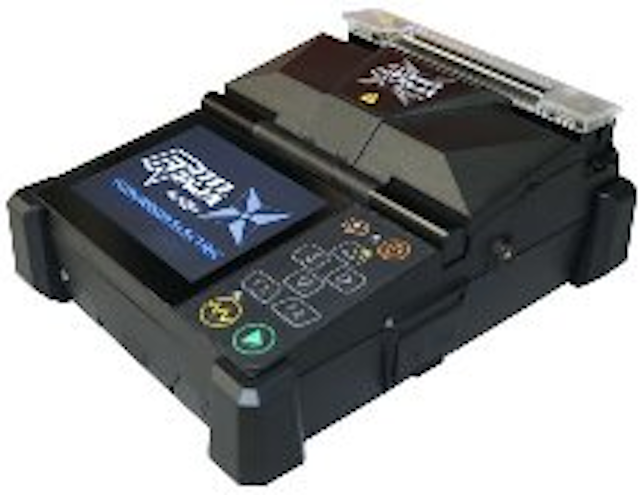 With fusion splice-on connectors gaining acceptance as a way to field terminate cables, the NINJA splicer is compatible with fusion splice-on field installable connectors from a wide variety of manufacturers. The NINJA's large battery capacity allows 100 splicing and heating cycles in one charge.

Judge's comment: Usability i"s the major focus of this splicer, and it seems to offer many good features and improvements over what came before."

Click here to return to the 2016 Lightwave Innovation Reviews page.