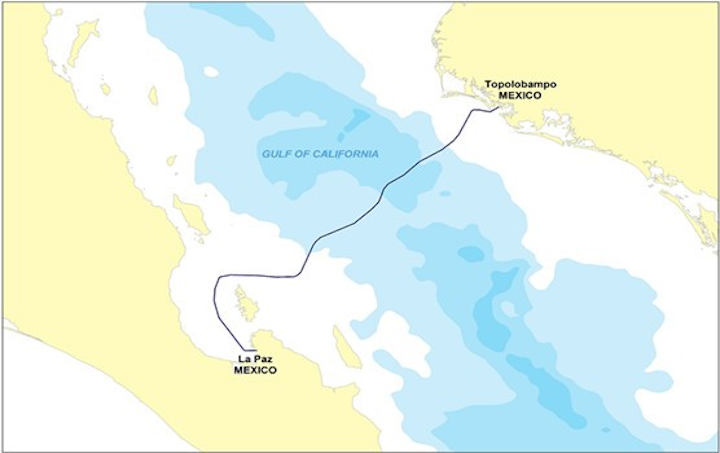 Huawei Marine and customer Megacable say that a marine survey has begun for a submarine network that will connect the Mexican cities of Topolobambo and La Paz across the Gulf of California. The project aims to improve communications in La Paz, a major tourist destination located on the Baja Peninsula.
The 24-pair unrepeatered submarine cable network will run approximately 250 km and provide better connectivity for La Paz than its current terrestrial links, much of which are based on aerial cables. The submarine network will have a capacity of 192 Tbps and is expected to be ready for service in the second quarter of 2019.
"With the La Paz project Huawei Marine's technology and service capabilities are once again recognized by customers in Latin America," said Zhaofeng Chen, planning design director of Huawei Marine. "The terrain and environment in the Gulf and Peninsula region are complex and place high requirements on the design and construction of the submarine cable. Huawei Marine's rich experience in working on difficult projects around the world will ensure the Topolobambo – La Paz project will be completed smoothly."
For related articles, visit the Network Design Topic Center.
For more information on high-speed transmission systems and suppliers, visit the Lightwave Buyer's Guide.