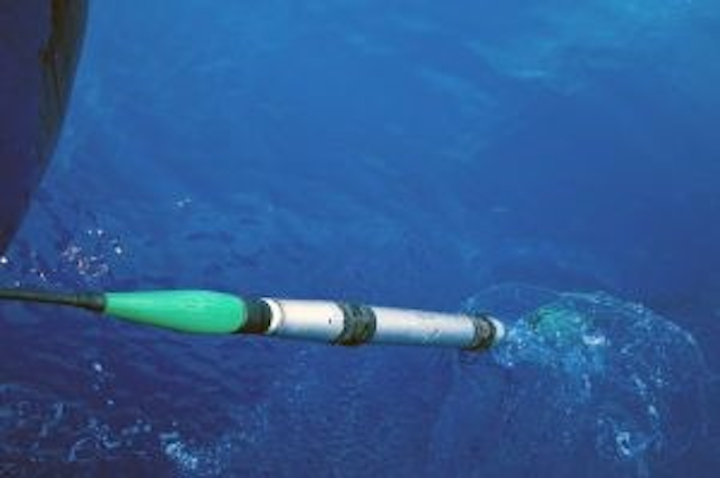 Xtera says the final splice as well as marine operations have been completed for the Guantanamo – Puerto Rico submarine cable for the U.S. Department of Defense's Defense Information Systems Agency (DISA). With this milestone completed, Xtera expects the submarine network link to be fully commissioned on schedule next month and put in service early next year.
The submarine systems and services company received a contract to supply technology for the 1400-km undersea cable in September 2017 (see "DISA awards Xtera second submarine network contract"). The submarine cable uses Xtera's second-generation repeater for high capacity and lower cost. The capacity of the submarine network link was not revealed. However, Xtera says that combining the repeater with the Raman-enabled Nu-Wave Optima Submarine Line Terminal Equipment (SLTE) enables more than 40 Tbps on a single fiber pair.
Xtera worked with partners including International Telecom, whose cable ship the IT Intrepid performed the marine installation. "The success of this project is a credit to the professionalism of our expert team and their ability to work seamlessly with our industry-leading partners," said Keith Henderson, Xtera's CEO. "Excellent collaboration between Xtera and the DISA project team has enabled the on-schedule delivery of the system despite regional weather challenges."
The new submarine cable is the second Xtera has helped install for DISA. The first has been operational since 2015 (see "Xtera to supply submarine network equipment for DISA undersea cable").
For related articles, visit the Network Design Topic Center.
For more information on high-speed transmission systems and suppliers, visit the Lightwave Buyer's Guide.