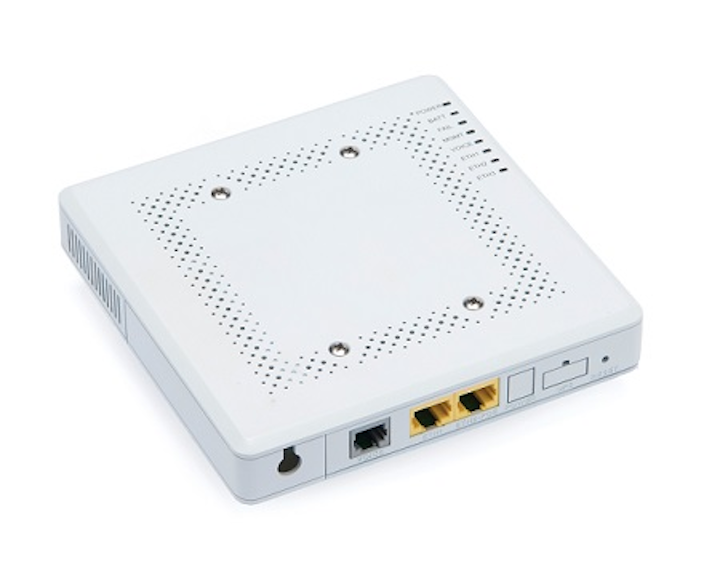 Corning Inc. (NYSE: GLW) has brought software-defined networking (SDN) to the LAN with the Optical Network Evolution (ONE) SD-LAN line. As the name implies, the software-defined LAN offering combines software with standardized hardware and separates the LAN control plane from the data plane to make LANs more adaptable, scalable, and intelligent. The same SD-LAN portfolio will work in both active Ethernet and passive optical LAN (POL) architectures.
The SD-LAN offering enables network managers to build what Corning calls "fiber- and power-deep topologies" that can converge typical LAN, WiFi, cellular, audiovisual, security, building automation, and other traffic over the same infrastructure. Additional benefits the company cites include a reduction in closet space footprint, fewer cable trays, and more efficient network upgrades. Network managers also can employ centralized network control, automated deployment and monitoring, and proactive network policy enforcement.
According to Bill Cune, vice president of network architecture at Corning Optical Communications, the ONE SD-LAN is designed to help network managers drive fiber and power deeper into their networks, regardless of whether they prefer an active Ethernet or POL approach. The SD-LAN combination of reach and bandwidth capacity, particularly in comparison to a traditional copper-based approach that might require multiple networks to support all required applications, can significantly reduce cost and deployment times. He cited a deployment of SD-LAN in a commercial office building where the customer was able to support 50% more ports at 84% of the cost of the next best alternative as an example.
Elements of the ONE SD-LAN line include:
Software-Defined Data Plane (SDDP) hardware, including "white box" servers and Ethernet switches. The servers host the software-defined networking (SDN) orchestration and related software. A single server could oversee multiple Ethernet switches, depending upon the network requirements. The switches offer 1-Gbps and 10-Gbps ports. In a POL configuration, the optical line terminal likely would be collocated with the SDDP platforms, although Cune points out that "OLT on a stick" transceivers are in development that would obviate the need for a separate system.
Composite cabling, which combines the requisite fiber and power copper pair counts to meet the network's requirements. The composite cabling supports what Cune called an "intelligent powering solution" that provides significantly more Watts over significantly greater distances than standard Power over Ethernet (PoE).
Software-Defined Access Nodes (SDANs), software configurable to work as either active Ethernet of POL termination points, reside in the work area or near DAS points to supply the amount of bandwidth and power needed locally. The SDANs offer copper, fiber, and PoE ports to serve both the power and connectivity needs the network endpoint requires.
In addition to commercial buildings, Cune sees hotels as a major opportunity for SD-LAN. In particular, the SD-LAN approach has proven cost-competitive with the typical copper-based "low cost" active Ethernet alternative mid-sized and smaller hotels traditionally have used. He also predicts that mainstream LAN equipment suppliers will evolve toward SDN-friendly offerings, which Corning's SD-LAN connectivity portfolio would complement.
For related stories, visit the SDN/NFV Topic Center.
For more information on fiber cable and suppliers, visit the Lightwave Buyer's Guide.