Service providers to invest in data-network convergence
Jan 1st, 2004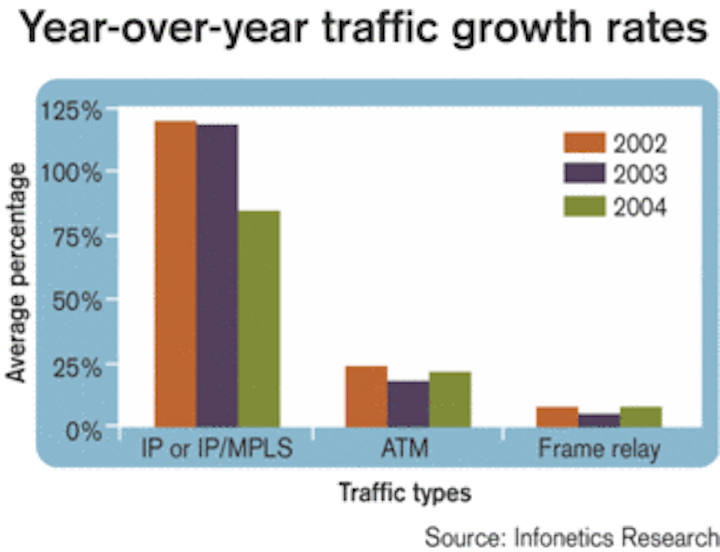 Many North American and European service providers are planning transitions from their current networks to next-generation MPLS converged networks, according to a new study from Infonetics Research (Woburn, MA). Despite a lean capital-expenditure environment, service providers are increasing their investments in IP, MPLS, broadband, and metro Ethernet.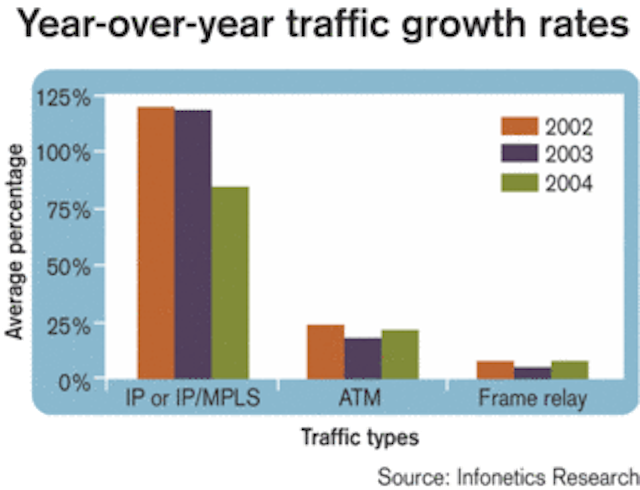 "Vendors have done an admirable job proselytizing convergence over MPLS," asserts Kevin Mitchell, Infonetics analyst and lead author of the study. "Many of the carriers we interviewed are gearing up for data-network convergence in an assertive way because the potential payoffs are worth the investment."
The biggest payoffs, he says, include operational and capital expenditure savings through the elimination of network duplication, the ability to leverage a wider variety of access methods, and the promise of new revenue opportunities. "It's still early, and questions remain about the various convergence approaches, but the movement to a unified MPLS core is not in question," adds Mitchell.
The study, based on interviews conducted by Infonetics senior analysts with 21 service providers in North America, Europe, and Asia-Pacific, examines market and technology trends, drivers, barriers, future network architecture, migration plans, and the vendor and technology preferences of service providers buying IP routers and multiservice switches. The study reveals that 62–81% of service providers interviewed are increasing their investments for IP/MPLS, broadband, and metro Ethernet in 2004; IP/MPLS traffic grew 118% on average between 2002 and 2003 and will continue to grow through 2004; and the percentage of respondents doing some form of data-network convergence over IP or IP/MPLS will jump from 62% last year to 86% this year.
For more details on the study, "Service Provider Plans for IP, MPLS, and ATM Networks 2003," visit the company's Website, www.infonetics.com.