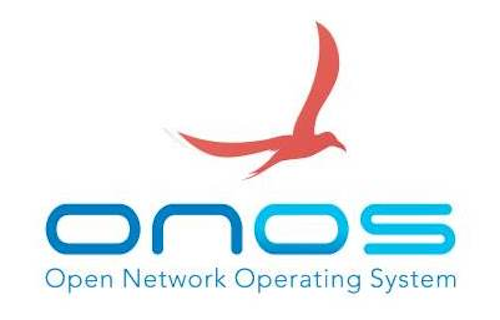 The Open Networking Lab (ON.Lab), a non-profit open source software-defined network (SDN) tool development ecosystem out of Stanford University and UC Berkeley, has unveiled an SDN Open Network Operating System (ONOS). ON.Lab ONOS community founding members include AT&T and NTT Communications, who would appear to be in line to implement ONOS in their networks in the near future.

ONOS offers an open source control plane that promises northbound and southbound open APIs and "paradigms" that support management, control, and service applications. It features compatibility with a variety of southbound interface protocols, including OpenFlow and NetConf.

In addition to the control plane, the ONOS suite will include apps for control, management, network configuration when ON.Lab releases the code December 5:

The control apps will cover routing, traffic engineering, network access control (security), mobility management, failure recovery, and SDN-IP peering.
The management apps will target provisioning, bandwidth "calendaring," network on demand, orchestration, and troubleshooting.
The network configuration apps will accommodate configuration, quality control, and commissioning/decommissioning of devices and links.
ON.Lab and its backers initially have focused on four use cases:

multilayer SDN control of packet-optical networks
peering of SDN islands with the rest of the Internet with SDN-IP
network functions as a service in the central office; such functions could include caching, deep packet inspection, load balancing, and security
SDN-based WAN control with segment routing.
This last use case was developed in collaboration with the Open Networking Foundation (ONF) and shows how ONOS can operate with such southbound interfaces as OpenFlow. It also potentially builds a bridge between the work the ONF and the Optical Internetworking Forum (OIF) have done on SDN for fiber-optic networks (see "OIF and ONF enjoy joint Transport SDN demonstration success").

ON.Lab and ONOS have drawn a variety of backers. Ciena, Fujitsu, Huawei, Intel, and NEC have joined AT&T and NTT Communications as contributing both funding and expertise to the effort, while Infoblox, SRI, Internet2, CNIT, and Create-Net are contributing expertise alone.

ON.Lab's Executive Director Guru Parulkar and Strategic Advisor Ram Appalaraju say the goal of the program is to break the grip of single-vendor SDN approaches and support an evolutionary approach to SDN deployment via accommodation of both current carrier switch and router hardware as well as future "white box" switches. The group also hopes to extend ONOS use beyond the carrier environment.

Sources at AT&T and NTT Communications lauded ONOS's capabilities.

"Open sourcing is a way to foster community engagement and accelerate innovation for SDN," said Al Blackburn, vice president, Domain 2.0 Architecture and Planning at AT&T. "We're pleased to see carrier-class capabilities like performance, scale and high-availability being addressed in the work at ON.Lab. We're proud to support the work on ONOS. It will help the industry transition from vertically siloed systems to a common infrastructure based on SDN and NFV."


"NTT Communications and ON.Lab are well aligned in our goals for developing SDN for service provider networks," said Yukio Ito, senior vice president and board member at NTT Communications. "We have been at the forefront of deploying SDN in carrier networks. We recognize the need for an open source network OS that provides carrier-grade features to deliver carrier grade services. With ONOS's northbound abstractions we now have an opportunity to develop control, management, and configuration applications quickly. We are excited to pilot use cases on ONOS in 2015."

The ON.Lab sources said the group expects to perform demonstrations of ONOS capabilities around the time of the December 5 code release date. The group also has slated a variety of events for those interested in additional information. An overview webinar will take place twice on November 11. A "technical deep dive" webinar will be held December 5, and an invitation-only partner summit will take place December 9 in Palo Alto, CA. More information about the effort can be found at www.onosproject.org.

For more information on high-speed transmission systems and suppliers, visit the Lightwave Buyer's Guide.