Little-known fiber-optic standard bears watching
Feb 1st, 2002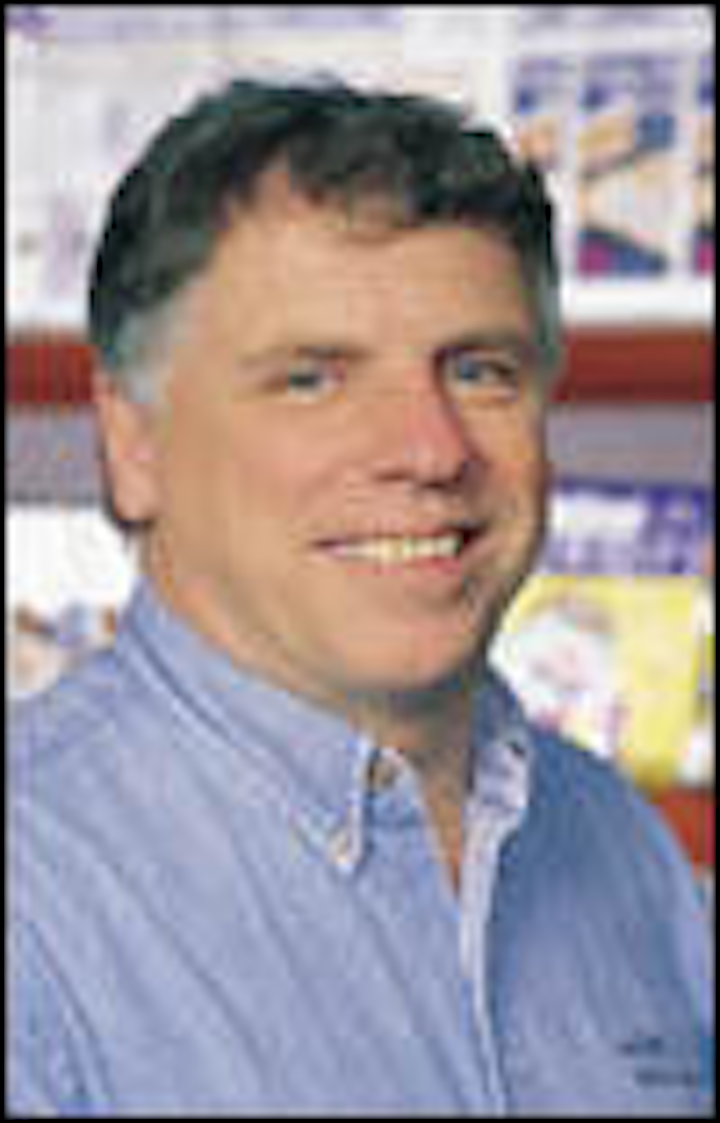 BY ARLYN S. POWELL, JR.
Developed by electrical contractors, NECA/FOA-301 could have the force of law in several municipalities.
Most technical people involved in premises networking must feel like they're up to their ears in cabling standards. The Telecommunications Industry Association (TIA-www.tiaonline.org), for instance, publishes standards on commercial-building cabling infrastructure (TIA/EIA-568 series), architectural pathways and spaces (TIA/EIA-569 series), residential cabling infrastructure (TIA/EIA-570 series), infrastructure administration (TIA/EIA-606 series), and even cable color-coding (TIA/EIA-598). Since optical-fiber cable is one of the four approved media for commercial-building installation-along with unshielded twisted-pair (UTP), shielded or screened twisted-pair (STP/ScTP), and coaxial cable-all of these standards refer at least partly to fiber media.
The TIA's parent organization, the Electronic Industries Alliance (EIA-www.eia.org), has published or has in process more than 100 fiber-optic test procedures (FOTPs). The National Electrical Manufacturers Association (NEMA-www.nema.org) and the Insulated Cable Engineers Association (ICEA-www.icea.org) have their own separate standards, as do military organizations, public-network service and access providers, and international agencies.
It is no wonder, then, that an important fiber-optic installation standard like the NECA/FOA-301 might get lost in the shuffle. Another reason for this standard's low visibility to date, however, is certainly the unusual direction from which it comes. Rather than being the product of the TIA, EIA, or some other organization considered to be central to the telecom industry, this standard was developed by electrical contractors-or more specifically, by the National Electrical Contractors Association (NECA-www.neca.net) in partnership with the Fiber Optic Association (FOA-www.foa.org).
Issued in 1998, NECA/FOA-301, "Standard for Installing and Testing Fiber Optic Cables," is one of a series of NECA installation standards that the organization has labeled National Electrical Installation Standards (NEIS). In addition to the fiber-optic installation standard, NECA has in process standards for installing cable trays, fire-alarm systems, metallic and nonmetallic raceways, and telecom systems as well as a number of other standards of less interest to the optical-fiber cabling industry.
Unless adopted locally as law, such standards are of course voluntary in terms of compliance. However, NECA has taken two steps to put teeth into its effort. First, it recommends that wording be added to requests for proposals and quotations (RFPs/RFQs) requiring compliance with NECA/FOA-301. Second, it has asked local NECA chapters to work with electrical inspectors in their municipalities to get the standard adopted as part of the local building code. As a result, NECA/FOA-301 could have the force of law in several U.S. metropolitan areas. The standard, according to a NECA publication, "describes procedures for installing and testing systems that use optical-fiber cables and related components to carry signals for telecommunications, control, and similar purposes." Representing a "minimum level of quality," the standard is "intended to define what is meant by installing equipment in a 'neat and workmanlike manner' as required by the National Electrical Code, Sections 110-12 and 770-8."
Following several pages of definitions as well as descriptions of different types of fiber-optic cables, the standard reaches the meat of its subject matter: cable installation procedures. Guidelines are provided for the spacing of cable supports, tightness of cable wraps, bend radius, and pulling tension as well as cable organization and marking, cable jacketing, and fire ratings. Additional guidelines are supplied for pulling optical-fiber cable into a cable tray, pulling it vertically, and installing direct-buried and aerial cables.
Subsequent sections deal with splicing and terminating optical-fiber cable, including applicable safety procedures, installing wall outlets, and wiring patch panels. The final section of the standard covers testing. Tests required of all optical-fiber cable installations, according to NECA/FOA-301, are:
Continuity testing of cables upon delivery to the job site.
End-to-end loss testing for each complete transmitter-to-receiver link.
End-to-end testing on all links in a system if transmitter-to-receiver loss is above the acceptable limit.
The equipment of choice for loss testing is the power meter, even if an optical time-domain reflectometer is available. The standard specifies that all tests must be documented, and it lists the minimum information to be included in the saved documentation.
NECA/FOA-301 references the TIA's commercial-building infrastructure standards and generally seems to follow the installation guidelines interspersed throughout those documents. In that sense, the optical-fiber cable installation standard performs a service by gathering together in one document the installation information spread throughout a half-dozen different telecom standards.
However, there is a danger here as well. The TIA standards are constantly being revised, as technology changes and underlying assumptions written into older documents are tested. Among the subsections of TIA standards that receive continuing scrutiny are their installation guidelines. Cable-pulling-tension and bend-radius issues as well as the flexing of patch cables have been hotly debated for several years now, with varying test results supporting different viewpoints coming to the fore.
It is crucial to the cabling industry that any firm conclusions produced by these debates be reflected in the guidelines published in future revisions of the optical-fiber cable installation and testing standard. Such continuity of information may be threatened by the current polarization of the cabling industry into two camps on different sides
of what has come to be called the Division 17 question (a proposed new section that may be added to the MasterFormat document of the Construction Specification Institute-www.csi.org). It is vital that electrical and low-voltage contractors resolve their political differences for the telecom cabling industry to move ahead.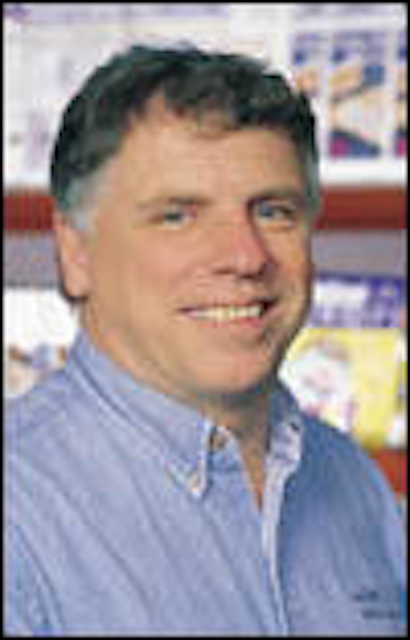 Arlyn S. Powell, Jr. is a contributing editor to Cabling Installation & Maintenance magazine and chief editor of Cabling Contractor magazine, both sister publications of Lightwave. He can be reached at: arlynpowell@aol.com.