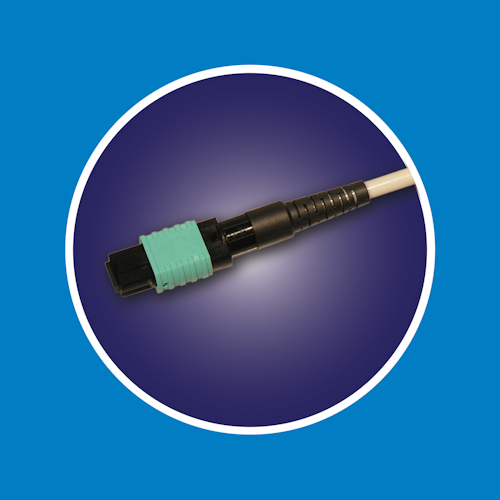 Sumitomo Electric Lightwave, a provider of fiber-optic product manufacturing, has expanded its Lynx2 CustomFit Splice-On Connector product line to include an MPO fusion splice connector for customized, on-site, round cord loose tube cable and patch cord terminations.
The Lynx2-MPO addresses demands for faster and easier terminations, upgrades, repairs, and restorations required for data center, enterprise network, outside plant, OEM, central office, FTTx, and other fiber-optic network applications. The Lynx2-MPO meets the connectivity needs of the network for greater optical fiber density and the scalability required for 40G and 100G transmission rates.
Sumitomo's new Lynx2-MPO, MTP compatible, loose tube fusion splice-on connector is also the industry's first non-mechanical MPO field installable connector. The Lynx2-MPO is compliant with EIA/TIA-604-5, also known as FOCIS 5 and IEC-61754-7. The 12-fiber connector completes full terminations in less than 5 minutes, including a streamlined ribbonizing process.
The connector is offered in both genders and includes the outer housing, MT ferrule sub-assembly, rear housing with boot, and spring mechanism. The Lynx2-MPO for round cord loose tube applications enables the technician to make permanent terminations with the exact cable length for fast and easy installations and upgrades at the work site. The on-site customization facilitated by the Lynx2 connectivity method eliminates the risk of shorts and slack, and the logistic delays associated with preterminated cables and pigtails.
The Lynx2-MPO splice-on process also expedites repairs and restorations on site with quick connector replacement. The Lynx2-MPO eliminates waste and the excess slack of preterminated cable that may restrict air flow in data center and central office racks and panels, while preserving space in other network applications.
"We're pleased to add industry's first MPO splice-on connector for loose tube to our Lynx2 product line consisting of the MPO ribbon, ST, LC, FC, and SC connectors," comments Joshua Seawell, manager for Sumitomo's Lightwave Network Products Division.
All Lynx2 fusion splice-on connectors offer the full media types required for singlemode and 62.5µm, 50 µm, and 50 µm laser-optimized gigabitmultimode fiber types in all industry standard polishing options.